Welcome to this month's edition of: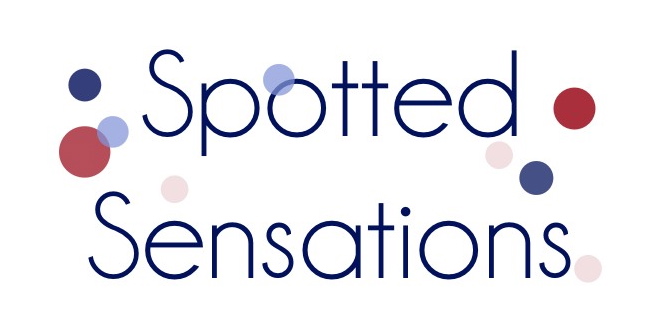 It's the first Spotted Sensations of 2013! I hope your year has started off right, and that you're well on your way to attaining your goals. Here are a few things to consider in the New Year:
You Can Turn Trial into Triumph
I recently wrote a blurb about rejection, and it really spoke to people. Our times of trial (when we feel defeated or deflated) are rarely mentioned because we erroneously think that those moments spell "failure." That's definitely not the case.
Last year, Etsy suspended my shop without warning. It was devastating, and I wrote an article about the suspension as it was happening. After the Energy Shop had been reinstated (about 24 hours later), I sat on the article I had written for two weeks. I needed to be sure that my emotions had calmed, and I edited the article several times to remove any hint of the natural feelings I had experienced: anger, resentment, powerlessness, and fear.
Marketing Creativity wasn't really its own thing yet, so I gave the article to Handmadeology so that it would reach a greater audience, and it did just that. It found the people who needed it, and because I had carefully edited the story, it was a piece that was calm and reassuring to other shop owners who were overcome by their own fear under similar circumstance. Not only that, I've been interviewed about it by both the Wall Street Journal and Time Magazine. How's that for converting tribulation into triumph?
As small business owners, we all face obstacles. The next time the ground seems to shake beneath you, consider opening a word document to record your feelings. Your thoughts might turn into a story that many others need to hear.
What Would You Do with $20,000?
As I was goal-setting for the New Year, I found myself holding back. Since your income is unpredictable, it's hard to confidently consider big, expensive improvements in business. Therefore, I cleared the uncertainty from my thoughts and asked:
"What would I do if I had $20,000 to invest and a guaranteed salary of $50,000?"
My whole world opened up after that. Why, I would redesign my website! I would create a community forum! I would publish a book! As these ideas were streaming out of me, I realized that some of the tasks were very doable right from my current situation. I also realized that all of the goals would help lead to the financial security I imagined to possess.
Are you Investing in the Future of Your Business?
The article linked above prompts you to think outside of your situation. This type of visualization helps move your thoughts from what-is  to  what-is becoming. It's important to think past your current limitations in order to open up your plans for the future.
Need Money to Grow Your Business?
Kabbage is a lending service specifically built to fund small businesses like yours. Through their very simple sign-up process, Kabbage enables you to take an advance to buy wholesale inventory in larger quantities to improve your business profit. Once you're approved, the loan will be transferred to your bank account within 3-5 business days. You'll have six months to replay the loan + interest (2-7% of the advance). As a bonus, they're currently offering a free AMEX $50 gift card for new qualified customers.
Need to Learn a New Skill?
Here are some exciting new courses from around the web in the New Year:
If you're a jewelry designer, be sure to check out Flourish & Thrive Academy's course, How I Built a Million-Dollar Business Designing Jewelry. It's open for enrollment, and it launches January 22. I know the co-author of this course, Tracy Matthews, and you might recognize her from a guest post she did with Marketing Creativity titled, From Broke to Stoked: How I Make Money Designing One-of-a-Kind Pieces.

Andreea Ayers of Launch Grow Joy is a master at developing new courses and tools for small business owners. She's about to launch a Product Marketing Breakthrough Course: sign up for her newsletter to learn more about it. I met and developed a friendship with Andreea through Twitter, and you'll recognize her name from the Publicity Blueprint Course prize in my Build a Better Business Give-Away.
And finally, there's another blogger out there with a course in the works, and she's ME! Timothy Adam (Handmadeology) and I have been collaborating, and I'm so excited to tell you more about what we're going to create for the handmade community. Details are coming soon!
Kind Mentions
Gracious Hosts
That's going to wrap up this edition of Spotted Sensations. I hope each and everyone of you is thoroughly exploring your infinite potential in the New Year! I have a lot planned to help you develop the success of your dreams, and I thank you for being here. Until next time and all the very best~