Hey, hey! I recently finished 7 days of Reflection and Resolutions, and it has really made me think about what I'm going to create for 2013. One of my most pressing intentions is to organize my creative business to provide a substantial and reliable income. My goals for the year were created to support that intention:
Finish my next e-program, Advertising and Exposure
Invest in proper interviewing equipment (microphone, camera, lighting)
Finish my next book
Redesign my website and get this blog branded
Plus a few more surprises that I'm saving for later in the year!
Why I'm Raising my Rates
I seriously questioned my pricing and income while doing the 2013 Business Planner. I've had a good couple of years in business, I've always been in the black, and I'm never shy about sharing my numbers. My creative business has made about $80,000 since I opened the Energy Shop on Etsy in May of 2010. I'm hoping to reach the six-figure mark in earnings by its third anniversary.
However, those overall earnings aren't all profit. I've invested more than $40,000 back into my business. In 2012, I used almost all of my extra Energy Shop profit to build and operate Marketing Creativity. When I did my numbers for the year, I broke slightly better than even. Now, I know it's all in the name of investment, but I've never worked harder than I did last year, and I was crushed to learned that I had practically worked the last twelve months for no pay.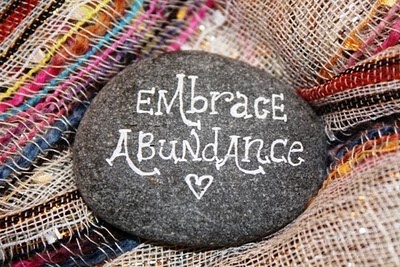 Sacred Pricing
In Leonie Dawson's article, Abundant Goddess: Sacred Pricing, I learned yet another lesson about energy. She asked an older, wiser lady from her women's circle about charging for her art. This is quoted directly from that article:
Jaguar Woman began to speak, and I listened.

"You must charge for your art. In everything – everything – there needs to be an exchange of energy. An equal one. One that fills me up. One that fills you up. If I give you a massage that nourishes and sustains and relaxes you, I ask you for money to nourish and sustain my life too. We must both be involved in the exchange, otherwise it is one sided. We must both be invested, so we both receive value. If I do not allow you to pay money for my service, I do a disservice to myself, but also to you. You must contribute too, in order to be fulfilled. You will value the things you pay for more. And my life will be better because I have helped your life be better. And your life will be better, because you have helped my life be better too. Everything – everything - must be an equal exchange of energy. It is sacred. Money is the manifestation of energy. Money is sacred too."
Jaguar Woman's (I wonder if that's her real name

) answer brings tears to my eyes. I plan to read it often throughout the year.
What's Changing
My Energy Shop prices have gone up, but that was long overdue. I've been trying to keep my prices the same since I opened shop, and it's only hurt my bottom line. I increased the price of each piece of jewelry by $5-10. I invited all of my customers to the shop for a New Year's renewal ceremony, and not one of them so much as batted an eyelash at the new prices.
As for Marketing Creativity, I'm going to have to pull another quote from my new role model, Leonie Dawson:
I'm no longer willing to work with women who aren't willing to do the work or invest in themselves.
Clearly, I spent 2012 investing in my dreams. I paid my future potential before myself, and what I've learned is that when you invest in something you're more likely to value the outcome. I'm going to continuing pouring love and insight into this blog, but privately, I'll only be taking clients who are willing to invest in themselves and their dreams.
I've raised my coaching and mentoring prices to better reflect their value. You can find the services I offer in my Marketing Creativity Etsy shop.
I'm doing 2 BIG things to celebrate my new rates:
1. Now through January 19, you are invited to purchase coaching, shop analysis, and even Shop Fundamentals (this doesn't happen very often!) at 50% off its listed price with coupon code: NEWYOUNEWYEAR at Marketing Creativity on Etsy.
Please note: My services will never be available at such a discount again.
2. On January 10, I'm hosting a Build Your Dream Business give-away. The grand prize is worth more than $1,500: it's full of products and services that will help you take your creative business to the next level. Stay tuned!
What are you changing for the New Year?
Until next time and all the best~
{photo source}