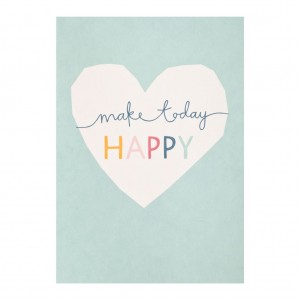 I came across this question last night in reflection, and it reminded me to get back to the simple things that matter most. When I opened my journal, I landed on a page I wrote exactly two years ago with a visualization for success. As I was feeling particularly overrun by life last night, it was perfect timing!
I'm on the verge of another big change–as I was two years ago. At the time, we were about to move from Culpeper, Virginia to Wellington, New Zealand and I wrote the visualization for six months into the future. It started with my relationships, covering how my husband and children handled the transition and what they would come to enjoy and explore in New Zealand. Then, it covered me: what would I accomplish, explore, and discover.
I dreamed of wonderful housing, and wrote down some of what I hoped for: great lighting, great location and beautiful views. The visualization covered our finances, and made clear that money was always available and never a concern.
In all scenarios, that visualization, or something better, has manifested in my life. I never even realized it had all come into fruition until last night! Yesterday I was feeling overwhelmed, and I knew the best stress relief would be to do another six month visualization and highlight all the wonderful things that would unfold in the coming months.
In six months,
1. My relationships are … Here you want to describe how your primary relationships are doing. What are the people you care about most experiencing and achieving? Imagine them fulfilling their passions and discovering their best life.
2.  I am … what are you doing, learning, reading, enjoying? Describe all of that here. Are you living up to your potential? Are you fit and active? Do you feel excited about your life?
3. My home is … redecorated, remodeled, moved to another, more fitting location. If something's not working in your environment, you imagine it better here.
4. My finances … Reach for abundance. Debt is paid down, financial freedom is on the horizon, and out of the blue, you realized another source of income you earn while doing something you love! Get creative here, and imagine yourself prospering at every turn.
5. Your extended family and friends … How do they receive you when they see you? How do you get along with your co-workers? How has your difficult family member become a little easier to get along with? Imagine all the people who make you feel really good and record how more experiences like that will be coming.
Until next time and all the best~