Welcome to the free training series, Become a Best-Selling Strategist with Lisa Jacobs! I've taken countless business owners from a place of uncertainty to top-selling industry leaders, and I myself have one of the top 8% highest earning websites on the internet.
This is video 3 of a 3-part session. If you're just finding the series today, click here to take it from part 1.

This is the grand finale, my friends! There are time-sensitive gifts, bonuses, and offers in this video, so please don't delay! In this video …
you'll employ the concept of the 20-50 push,
you'll learn the empowering 30-90 rule of business,
I'll show you how to answer the 4 pain points the customer has every time you ask for the sale,
I'll reveal the deadliest objection of all, and
I'll unveil two exclusive bonus offers (I've never bundled this before).
As a BONUS GIFT, I'm sharing the exact email scripts (it's a themed sequence) that earned me over $25K in under two weeks. This offer expires with the bonuses inside (24 hours—see the countdown below). Regardless of whether or not you join the Luminaries Club during this open enrollment, the gift is yours to keep.
It's time to bring this series home and show you how to turn objections into sales! Enjoy the video below.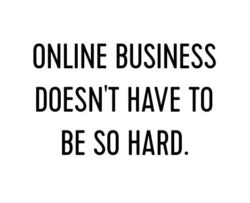 The above call was taped in front of a live audience, this is the recording.
PURCHASE BONUSES HAVE EXPIRED, but the free gift is still available to thank you for your participation in the training. The link to the 25K email sequence is shared in the video—if you're typing the URL in yourself, make sure it's cased like so: 25Kemail. 
If you like what you've seen here, I have good news! This is just a sample of the tools and training I provide my clients inside my private membership program, The Luminaries Club. Through my club, you'll learn how to thrive and endure in online business. There's an unlimited amount of commercial space available to you, and I'll help you conquer every square inch of it. Click below to join us today.