As a jewelry designer in my early years, I thought I knew it all. I quit my day job and launched full time into designing my first jewelry collection. In my mind, I was a serious entrepreneur living the dream. However, reality was something else. Although I had written a business plan, I didn't really follow it. I was just making S#!T up as I went along.
Month by month, I grew my accounts, brought in more revenue and within about 8 years I had grown to nearly $1 million in sales. On the outside, everything seemed amazing. I had the best accounts, my collection was growing, and I had launched into a new direction. However, behind the scenes, my company was dying because of a lack of business system and best practices.
After 10 years in business and a big crash in the economy, I decided to shut down my first jewelry company (I discuss the full story in this video). It was sort of like I had lost my first child. I was devastated and broke!
Luckily for me….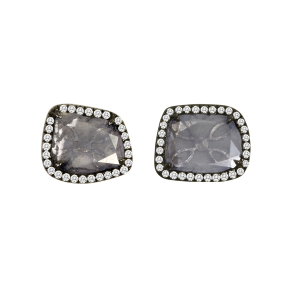 I still had a group of raving fans that wanted my work. I spent a lot of time evaluating what I loved; In reality, it was finding a connection with people and designing something exclusively for them. A new era had started for me and Tracy Matthews Custom Jewelry was born.
When I first launched into the custom jewelry world, I was worried how I would make a living designing one-of-a-kind jewelry. After studying with some really amazing marketers, such as Marie Forleo, I understood that the way to make money doing what I love is to understand the value I provided to my clients.
Communicate the value you offer to your clients. Additionally, running my business like a business became the most important factor. Winging it will never get you ahead.
Here are some of the ways I have rebuilt my brand into a profitable business:
Start the business with a strong foundation
Create exceptional client experiences
Design using personal aesthetic that is authentic to the brand
Develop a personal relationship with clients
Don't try to design for everyone
Communicate the value offered to clients
Market (all the time)
Consistently "UP" the game
Use cash flow to finance projects (never use credit cards)
Pay out the profits
The END result: An ideal scenario where I am earning profits based on my service rather than trying to compete with anyone else.
 Let's face it …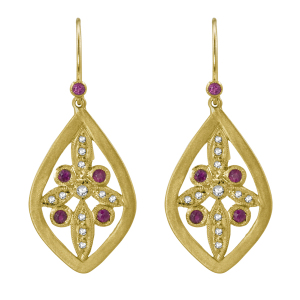 There are a lot of talented people out there designing jewelry. Why does a consumer select one person over another? I believe the primary reason why someone works with me over someone else is not because of just one factor, but because of the entire system.
It took me many years to understand how to actually make profits doing what I love. The road to success can be difficult when you don't have the right tools up front. When I started, I always wished I had someone who could tell me everything there was to know about running a business. I didn't find my business mentors until later in life. I highly encourage you to seek out a resource that works for you.
Take Action NOW!
Get out your notebook and evaluate. Take 30 minutes to answer the following:
Do I run my business like a business?

How do I create exceptional client experiences?

What is my unique design aesthetic?

How do I connect with my clients?

Who am I designing for?

What value do I offer?

How am I marketing?

What am I doing to improve?

How am I financing my business?

Am I paying myself?
Please let us know if you came up with any new insights in the comments!
About the Author:
Tracy Matthews is an eco-luxury fine jewelry designer, a mentor, and a yoga instructor. She is the founder of Flourish & Thrive Academy, the place where jewelry designers go to get business savvy. Her mission is to create, to inspire, and to bring together like-minded individuals in a safe environment to share and connect about the business struggles that many designers face. 
You can find Tracy online at TracyMatthews.com and The Flourish & Thrive Academy. Connect with her on Facebook and Twitter.