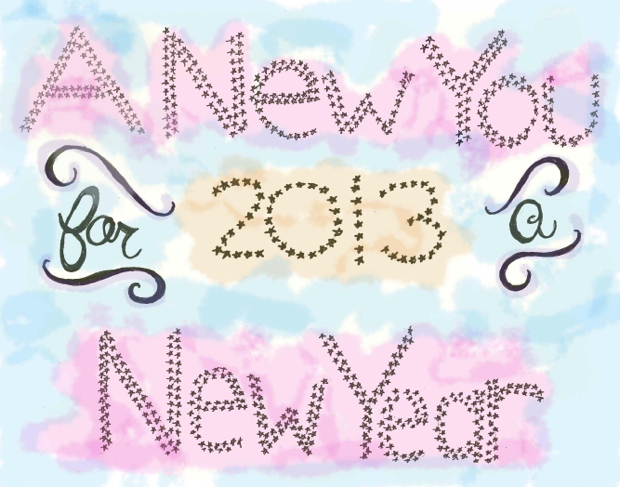 New You for a New Year: 7 Days of Reflection and Resolution begins tomorrow (December 27), and I can hardly wait to get 2013 started right!! Here are a few things you may want to prepare in advance for an effective review week.
Carve out some alone time
I'm going to be offering you some journal prompts over a 7-day period. If you've never done a self-reflection exercise like this before, you'll probably be a little surprised at how intense it can get, and how many thoughts and feelings have been waiting to spill out of you.
I choose to do my annual review and resolution-setting over a period of about four days (typically December 26-December 30). If that's not possible for you, carve out a block of quiet time in one day (at least three hours). By Day 3 of my series (December 30), you'll have quite a bit to work up in your journal.
I'll take no excuses here: make this quiet, alone time happen. I'm a married mother of four, and I live in a very tiny house where privacy is as precious as gold. I don't have any spare living spaces, so I'll go to my bedroom from 7-9:30 PM and send the "do not disturb" message before I begin. I am not to be interrupted.
Self-reflection is critical to your wellbeing, and it's perfectly acceptable to ask the people who love you to honor your much-needed quiet time.
Use pen and paper
For best results, I recommend using a fresh Journal or notebook (links to my new journal!) to collect your thoughts and feelings during our review and resolutions-setting. When you follow the ruminations of the mind without pen and paper, you chase thoughts that are too scattered to truly connect.
With a journal, your thoughts escape to the page, where they can be reworked and shaped into successful ideas. After a few minutes of writing, a sense of clarity will begin to fall from pen to paper. Many-a-journal session has left me with new solutions, insight, and understanding. I always walk away with a more peaceful perspective and a refreshed sense of self. If you're already using a journal, I'm sure you would agree!
In addition and to compliment this 7-day series, I highly recommend Leonie Dawson's 2013 Life and Business Planner. I've always dreamed of creating a gorgeous planner, and earlier this month I found this one already created for me! I grabbed the business planner, and loved it so much, I went back to grab the Life planner as well.
My favorite part is that this is a printable kit. I printed mine out, and then pasted it into a new 5-star notebook. Here's a sample of what's included: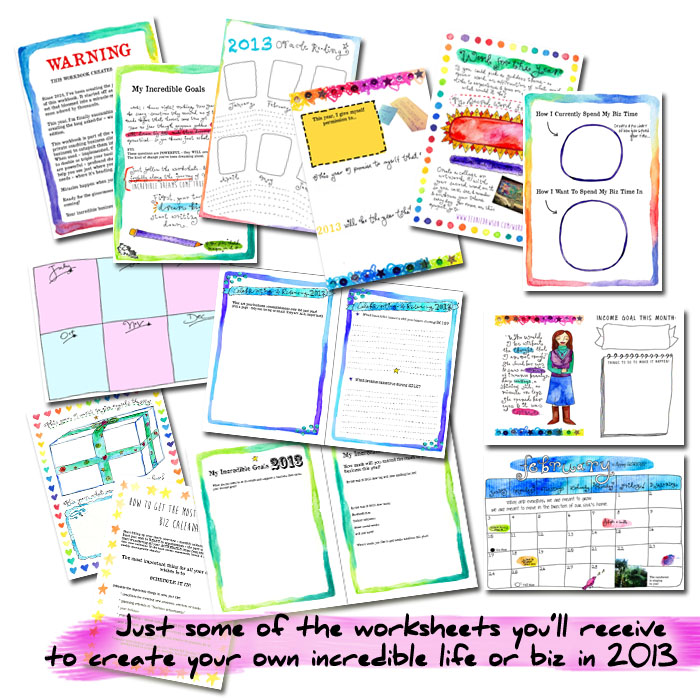 I've gathered all my supplies and I'm ready to go! Here's what we've covered so far:
New You for a New Year: 7 Days of Reflection and Resolution …
:: Day 1
:: Day 2
:: Day 3