Your Best Year: 2014 Productivity Workbook and Creative Business Planner is here! I've been dreaming of this project for two years – I needed a proper planner so desperately that I knew the only way to give myself everything that I desired was to create it. And, Ta-Da! It's finished just in time for a busy handmade season.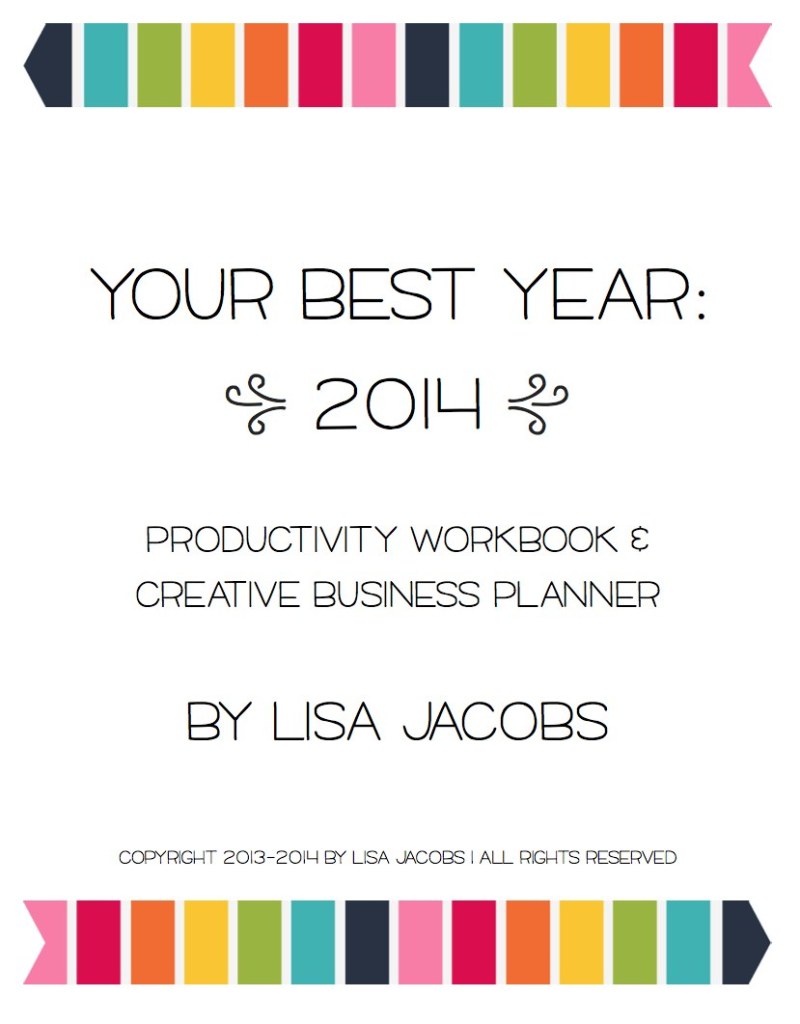 Here are all the gorgeous details
The workbook is filled with prompts, goal-setting exercises, goal-priotizing exercises, and tough questions that MUST be answered in order to have a organized and successful creative business. I adopted this format of productivity about a year ago, and my business has grown by income-producing leaps and bounds!
The book also serves as your personal calendar and business planner. It starts October 2013 (that's now!) and goes all the way through December of 2014. Inside, you'll find it organized by month-at-a-glance, a weekly break-down to keep you on task, and quarterly prompts and reviews.
Want a sneak peek? DONE! Here's a flip-through and lots of lovely details about the book:
There are two versions available. (1.) The digital file (available for immediate download through the check-out button in this post -or- at the Marketing Creativity Etsy shop) is only $10. Print it out and do whatever you like: punch binder holes in it, paste it into a notebook, or tape it to your walls – whatever works!
(2.) The printed copy is available for sale on Amazon.com right here: Your Best Year: 2014 Productivity Workbook and Creative Business Planner
. It's 200-printed pages of the same color and whimsy, and it retails at $29.99 (but as people are buying, Amazon keeps marking down that retail price!).
Here's what
This 15-month planner is about making the most of your time and building toward your dreams. Are you ready to make 2014 the BEST YEAR of your life? Let's get started today.
Download Your Best Year Planner Now for $10
All the best and continued success to you! Until next time~