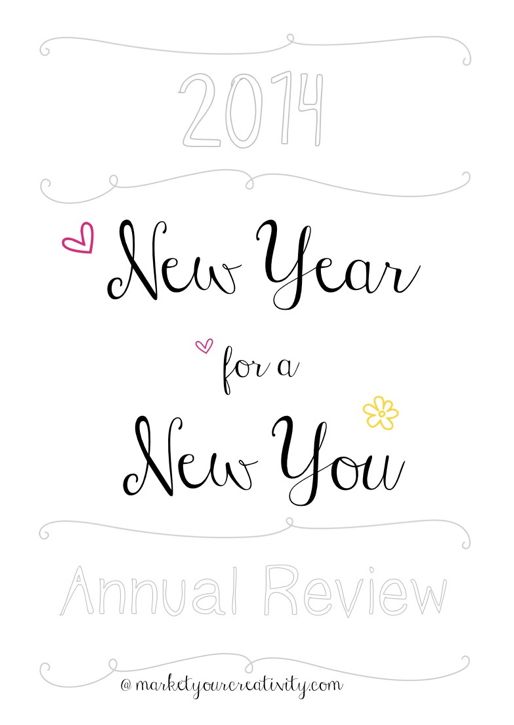 Last day! Thanks so much for joining me; I'm using this moment to shower us with virtual confetti! It's day 7 of this 7-day series of New Year review, reflection and resolution. If you're just joining me, go at your own pace through days …
On Goal-Setting
If you're anything like me, you're starting the first week of the year with (1.) a list of intentions, (2.) a list of goals you'd like to accomplish, and (3.) an energetic inner-restlessness so powerful, it's practically palpable to the people around you. (I did not put all those P's there on purpose :D.)
So, I want to close this series with suggestions for softer goal-setting. Your vision for the New Year should make you feel good rather than anxiety-ridden. In the book, Psycho-Cybernetics, A New Way to Get More Living Out of Life
, Maxwell Maltz offers this advice:
"You should use the same technique in all your affairs that Jackie Burke recommends in putting. That is, not to feel that you have to pinpoint the ball right to the cup itself on a long putt, but to aim at an area the size of a washtub. This takes off the strain, relaxes you, enables you to perform better. If it's good enough for the professionals, it should be good enough for you."
Furthermore, in the book,The Success Principles(TM): How to Get from Where You Are to Where You Want to Be
, Jack Canfield told about the year he wanted to earn $100,000 (up from his current salary of $18,000). He did what positive thinkers do: he made signs affirming his new and abundant salary, he worked all year-through consciously and subconsciously creating more income for himself, and by the end of the year he had earned more than $90,000. Others told him that he hadn't actually achieved his goal, but he says, "I wasn't disappointed!"
The point is not to cross every single goal off the list. What matters is that you're setting the bar higher, and stretching yourself daily. That's the only way to grow and work toward your dreams.
Let's enjoy this grand finale by reviewing yesterday's exercise: Build a "this year I want to …" list. (P.S. These are my actual 2014 resolutions, as listed in my best year planner.)
This Year I Want to …
Finish :: My AIHT degree and final Reiki certification. I'm embarrassed to say these tasks have been on my "unfinished business" list for at least two years. I'm so stinking resistant to completing the last bit of work on these, it's ridiculous, but now I'm working in 15 minute, timed increments to get them done. They're energy speed bumps, and I need to complete them once and for all.
Add :: FOUR new products to the Marketing Creativity line-up + a new line of jewelry at the Energy Shop. You'll know them when you see them 🙂
Learn :: Metalsmithing, candle making, and advanced PR techniques.
Improve :: My body (work out regularly & shape up, less drinking, less sugar, better diet – and if this post is reading funny that's because I'm hardly awake after my first saltwater flush – read the deets from day 6, no coffee this AM :p ). And my budget – I aim to be consumer debt-free by July.
Enhance :: Self-care (do regular spa visits); My business (hire help); Family time (take unplugged weekend getaways, preferably in our dreamy new car) + make lots of new traditions and special memories.
In Conclusion
There's a lot of work to be done. Period. It's time to put my money where my mouth is! I love you so much, and I'm so excited to embark on 2014 with such an amazing group of creative souls. Let's do this! Until next time and all the best~