The August results are in! But more importantly, where did it go? How did September get here already? I'm trying to catch up with the calendar, and I'd like to thank everyone who joined me for a celebratory end-month chat. It was a very happy Create Happy Hour!
This is also the first post after the new design reveal! Whaaaaat? Who's loving the new Marketing Creativity? I sure am! I'll be sharing all the details of the new design + the new direction of this blog on Saturday. In the meantime, let me know what you think! I can hardly wait to hear how YOU feel about the new look.
Here's How I Spent My Working Hours
On to the income report! This year I'm sharing how I spend my working hours each month and exactly how much I earn from those hours. Click right here to read my theory on working less to achieve more.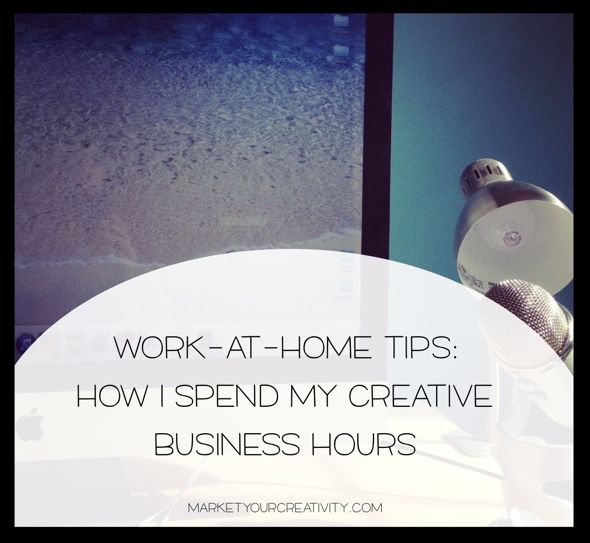 Since reducing to four-hour workdays, I have completed the following tasks in 72 hours (August 1-31 with 2 family days off): 
The Summer Shift (a group coaching concentrate): 21
Marketing Creativity posts (this blog): 16
Marketing Creativity project production: 14
Energy Shop inventory: 1 (This poor Etsy shop needs some time + attention!)
Energy Shop packaging and handling: 4
Energy Shop ordering and research: 1
I get slightly frenzied in August as I prepare for the fall. It's interesting, I feel the same excitement and restlessness that hits me in the New Year. I have a million projects buzzing, and it overwhelms this one-woman corporation!
I released a lot last month now that I'm looking back on it! The Ultimate Blogging Kit is here, I put out The Little Black Book for Creative Business, and I hosted my first ever Create Happy Hour, all in addition to 36 hours of client coaching. I'm glad to stop and reflect on those accomplishments for a minute, because if I'm honest, that's the tip of the iceberg on my to-do list. Giving myself a loving pat on the back right now!
Here's How Much I Made in August
As you know, it's full-disclosure 2014 for me. Not only will I be breaking down how I spend my working hours each month, I'm also reporting exactly how much I profit from my creative business.
In August 2014, I earned a net income of: $1,486.69
I start almost every discussion on money or building a rewarding creative business with full disclosure that I believe a multi-faceted business is a must. Therefore, in each monthly report, I'm going to list the source of my income from highest- to lowest-paying for that period. August's sources of income were:
1. Marketing Creativity's Etsy shop and coaching programs
Creative Business vs. Traditional Workplace
I made this comparison in the first month's report, and because I love breaking down the numbers (and proudly showing them to my husband 

 ), I'm going to continue. By end year, I'll be able to average out an official hourly wage for myself.
After I carefully calculated my working hours this month, I did some math. First off, minimum wage in my state is $7.25 per hour. Let's say I went out looking and landed a really good job, doubling minimum wage at $14.50 per hour. Let's even say that this job offered me flexible hours so that I was only ever working while my children were in school (35 hours per week).
Here's what I make now …
$1,486.69 (August earnings after expenses and taxes) / 72 hours = $20.64 per hour
That's roughly $371.67 per 16-hour, work-at-home week (after taxes)
Vs. what I might make in the traditional workplace …
$14.50 x 35 hours = $507.50 per 35-hour week at a traditional job (before taxes)
For an estimated total of $1522.48 per month, $380.62 per week (after taxes)
Thanks to this work-at-home career, I got to spend another fabulous summer with my four children.
See July's income
See June's income
See May's income
See April's income
See March's income
See February's income
See January's income
Until next time and all the best,