It's here! It's here! It's finally here! This dreamy idea I've been talking about for the last nine months, this thing I would do if I knew I could not fail, has officially become The Movers and Makers Summit in Charleston, SC! It starts Friday, February 27 (pre-event activities), but the main event – a private retreat workshop – takes place Saturday and Sunday, February 28-March 1, 2015.
I'll be co-hosting the summit with a lineup of amazing ladies (and leaders) in the creative industry. I think you'll recognize them! I've teamed up with Bonnie Forkner of Going Home to Roost, April Bowles-Olin of Blacksburg Belle, Kerry Burki of Handmade Success and the talented photographer, Paige French.
The Movers and Makers Summit was created for artists, designers, shop owners, service providers and solopreneurs like you. It's an east coast intensive for a small, intimate group of twenty women. The workshop will take place in a luxurious and comfortable oceanfront home just outside of Charleston, South Carolina.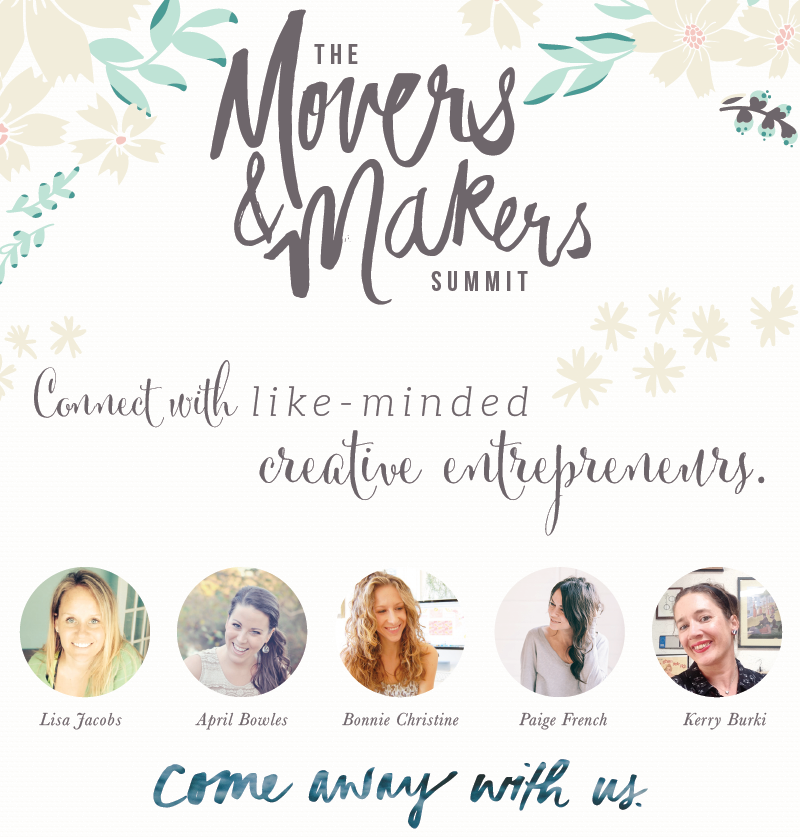 Come away with us. Oh, please do! We have twenty tickets available to this exclusive event. In the next few weeks, I'll be sharing the specific details of what this weekend has to offer you, but this is going to be about so much more than the details.
Come away with us to connect with like-minded mentors and entrepreneurs. Come to escape the hustle, reset your focus and breathe new life into your business plans. Come away to spend the weekend with people who speak your language. Come to bust out of your comfort zone, enjoy new ideas and a fresh perspective.
In a recent post by James Altucher titled, Who is in your scene?, he said:
"When people with positive energy are around each other, more energy is created. More art is created. More innovation with more integrity with more opportunities.
… Everyone helping everyone where we can, if we can, in the only ways we can."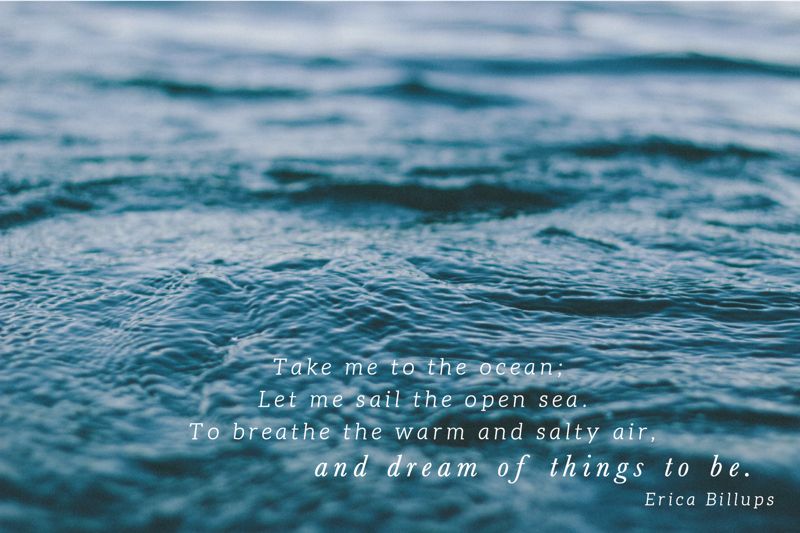 As your presenters + hosts, April, Bonnie, Paige, Kerry and I will be offering honest and transparent looks inside the making of our businesses. We'll be available; we won't be talking at you. With only twenty people in the room, we're there to discuss, exchange, interact and engage with you.
We're each preparing talks, handouts and resources to help you take your business to the next level, but we've also left plenty of space in between our scheduled sessions to let the idea-generating magic unfold.
Click here to visit our website, review the details and sign-up for our waiting list. We're opening the early-bird cart ($200 off regular ticket prices) on Monday, December 29. We expect to sell out early, so please leave your email to be the first to know when the cart opens.
I can hardly wait to see you there! All the best,