I've decided to share a quarterly behind-the-scenes posts to keep you updated on the direction of this blog and what I'm working on for the creative community. For those of you who make + blog as well, this type of post is also a fabulous way to track your progress and add some accountability. If you write your own, please share it with me in the comments!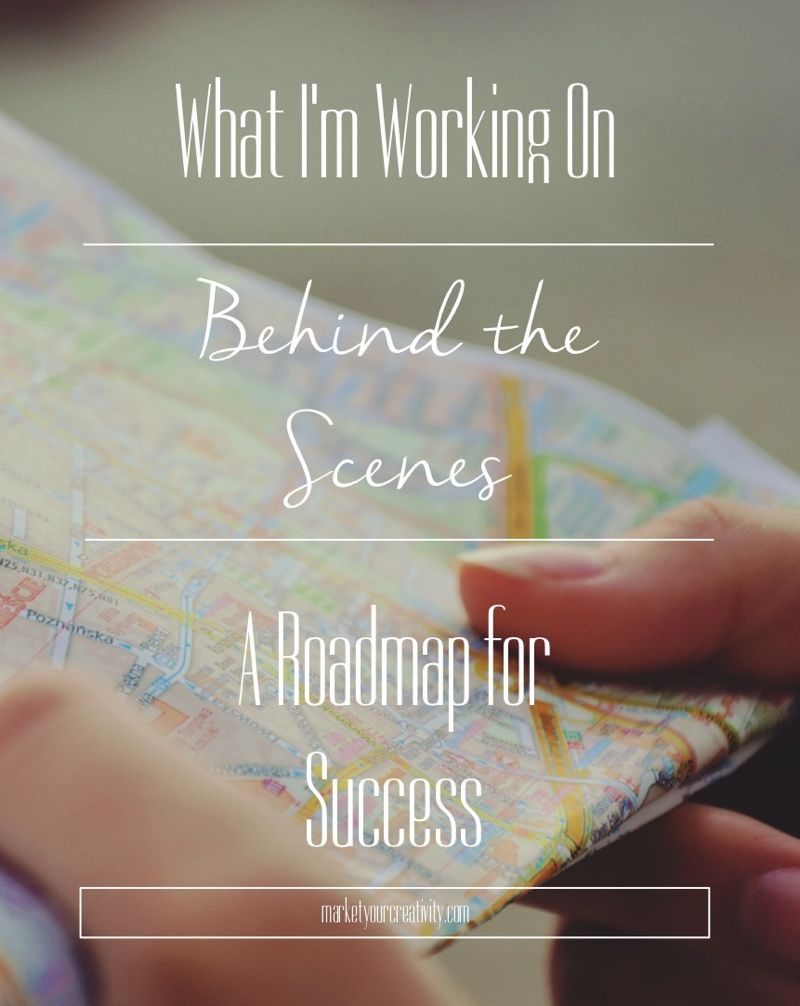 The Movers & Makers Summit: Charleston, SC
It's here! It's here! It's finally here! This dreamy idea I've been talking about for the last nine months, this thing I would do if I knew I could not fail, has officially become The Movers and Makers Summit in Charleston, SC! It starts Friday, February 27 (pre-event activities), but the main event – a private retreat workshop – takes place Saturday and Sunday, February 28-March 1, 2015.
I'll be co-hosting the summit with a lineup of amazing ladies (and leaders) in the creative industry. I think you'll recognize them! I've teamed up with Bonnie Forkner of Going Home to Roost, April Bowles-Olin of Blacksburg Belle, Kerry Burki of Handmade Success and the talented photographer, Paige French.
The Movers and Makers Summit was created for artists, designers, shop owners, service providers and solopreneurs like you. It's an east coast intensive for a small, intimate group of twenty women. The workshop will take place in a luxurious and comfortable oceanfront home just outside of Charleston, South Carolina.
Important dates to remember if you'd like to attend:
Monday, December 29, 2014: Early-bird cart opens (save $200 off the regular-priced ticket). We only have twenty seats available, so please visit our site + join our mailing list to be the first to know when tickets go on sale.
Sunday, January 11, 2015: Early-bird pricing ends. Tickets on sale at regular price.
Friday, February 27, 2015: The presenters (see below) will be in Charleston, SC for some pre-workshop activities. Come find us at the infamous Charleston market that afternoon, and in the evening, attendees will be invited to a meet & greet.
Saturday, February 28 – Sunday, March 1, 2015: The Summit Workshop. A weekend of refreshing transparency, true accounts, realtime answers and idea-generating magic.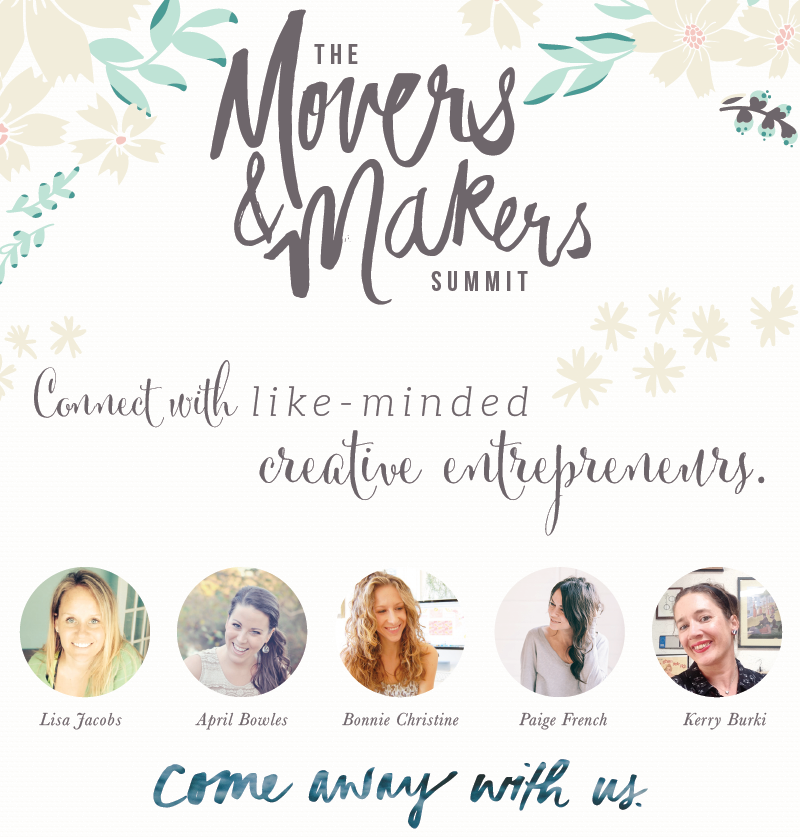 Monthly Create Happy Hours
Create Happy Hour is a live, end-month chat I'm hosting for the creative community. Each month, I'll pick a different business-boosting topic. I share everything I know on the subject matter, as well as my own revenue-producing strategies, while answering your questions live.
It's casual. As in, I'm sometimes going to host it while having a glass of wine. And the live-airing is always free.
The replay (and archives of all past Create Happy Hours) will be available inside The Luminaries Club. There, that material will be extended into club classes, 7-10 day email challenges (to help you implement the material that was covered), and sometimes include additional resources and worksheets.
Here is a schedule of the upcoming live airings (and topics covered):
Friday, January 30 at 1PM (Eastern): Effective Business Planning
Friday, February 27 at 10 AM (Eastern): LIVE! from the 2015 Creative Business Retreat
Friday, March 27 at 1PM (Eastern): How to Bring More Energy (+ Income) To Your Business
You'll see a blog post two days ahead of these dates and get an email reminder sometime in the week before (if you're subscribed to the Marketing Creativity mailing list) about the upcoming Create Happy Hour each month. I hope you'll join me!
New Product Launch – February 24, 2015
I cannot express how excited I am about my next project – nothing like it exists on the market today, and that's why I'm keeping it top secret until its release. It's going to be an epic resource for makers, bloggers and solopreneurs, and I can hardly wait until you get your hands on it.
It will be launched in a way that's similar to Your Best Year, in that it will be available as either a digital file or physical book from Amazon. I'll share more details closer to its release, but you can expect its arrival on Tuesday, February 24, 2015!
(Movers & Makers attendees can expect their physical copy hand-delivered oceanfront!)
Additionally and as always, you can expect epic content and how-to's here on the blog. Thank you so much for sharing your creative energy with me! I look forward to serving you,