Create Happy Hours are a live, end-month chat I host for the creative business community. Each month, I pick a different business-boosting topic (September's was about building your Pinterest following, October's was about how to create a sales funnel, and November's was about how to sell on Instagram).
The calls are (and always will be) FREE if you tune in for the live airing. The replays are archived and available only to members of The Luminaries Club.
This month's chat is going to be a jolly end-year review! During the call, I'm going to share my end-year review process, my biggest lessons learned in business this year and how I plan the year ahead. For those of you asking about my business planning system and project maps, I'll be giving you all the details on how I organize my operation during this call!
I host Create Happy Hours to share everything I know + my own revenue-boosting strategies as I take your questions live. I hope you'll join me for: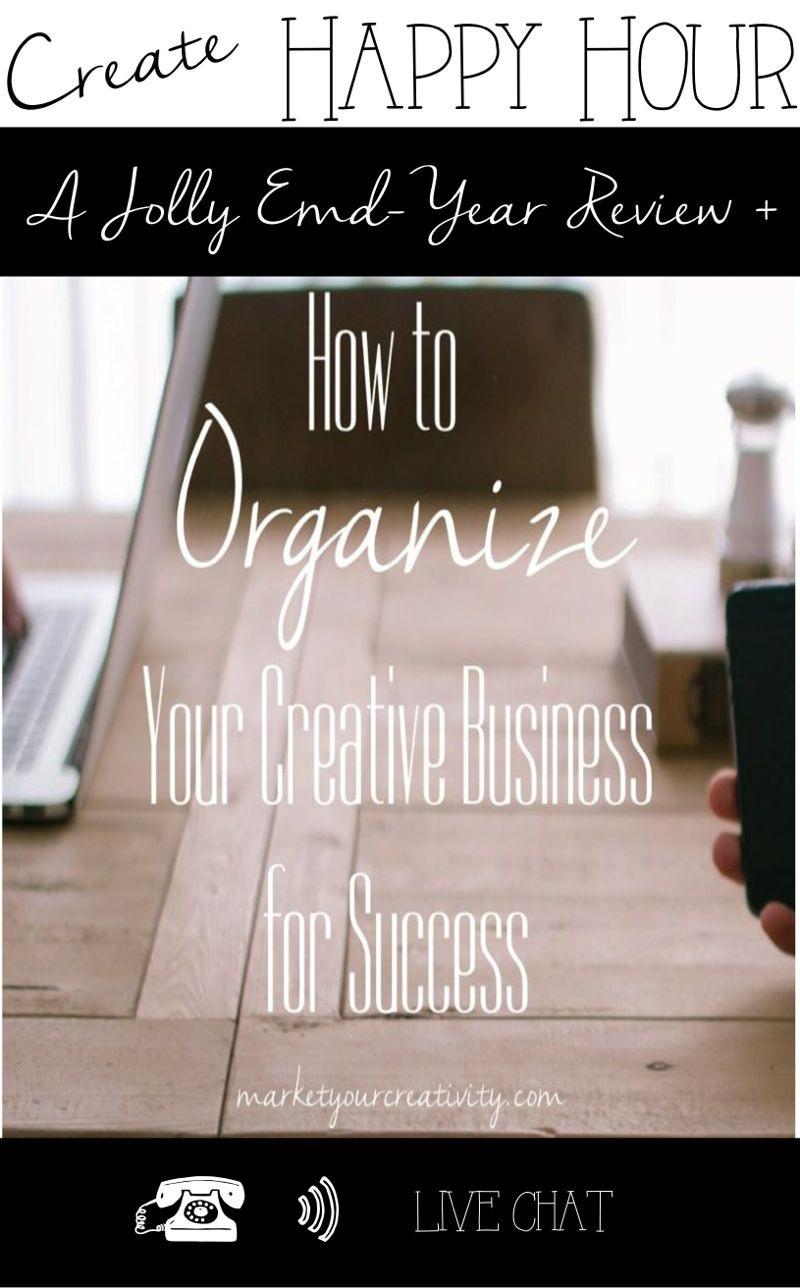 Friday December 12 at 1PM Eastern
Click here to register. And if you feel inspired to do so, I'd be grateful if you'd invite your friends to join us too! Talk to you soon,