One of my dearest colleagues wrote me an email the other day. Among other things, she said,
You're on fire.
Yes ma'am, I am. That's music to my ears, and thank you for noticing. I'm getting ready to turn the page to a New Year, turn the volume up on this LIFE, and make 2015 my best year yet. This week, I'm asking you to: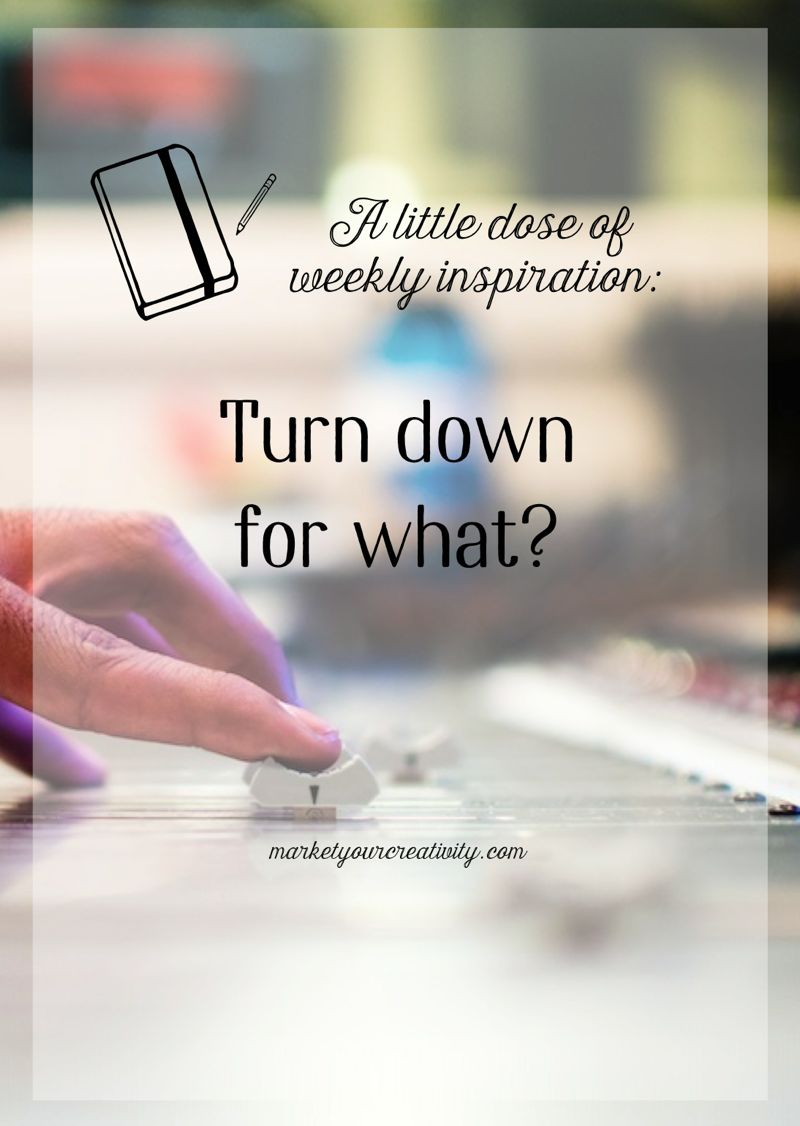 Who's Ready to Make Some Noise?
If you're feeling called to do so, come join in on the conversation in the The Luminaries Club forum!
Coming Up This Week on Marketing Creativity:
I did a 21-day cleanse in November; I abstained from alcohol and reduced my social media usage for three weeks. I'm going to tell you the basic concept of a cleanse (used for self-improvement), but the underlining theme of that article is: Do you choose to live in joy or dwell in addiction? I'm going to redefine addiction for you and have you look at the different things we become addicted to in today's world, such as digital notifications and unread emails as well as feelings, such as disappointment and guilt.
I'll be sharing my FINAL income report of 2014. That will be followed by an entire article about what I've learned from tracking my progress (+ how you can apply those lessons to your business).
Finally, I LOVE seeing what you're doing with Your Best Year 2015: Productivity Workbook and Creative Business Planner. Please continue to share with me on social media using #YBY2015.
Here's to soaking up all the lovely final moments of 2014,