'Tis the season for slowing down and taking breaks, I know. Believe you me, I savor quiet moments and the space in between the shuffle. That said, the creative energy I experience at this time of year is as sparkly and bright as my Christmas tree. And that's alright by me.
However you feel about this season, feel it enthusiastically!
[Tweet ""White hot and passionate is the only thing to be.""]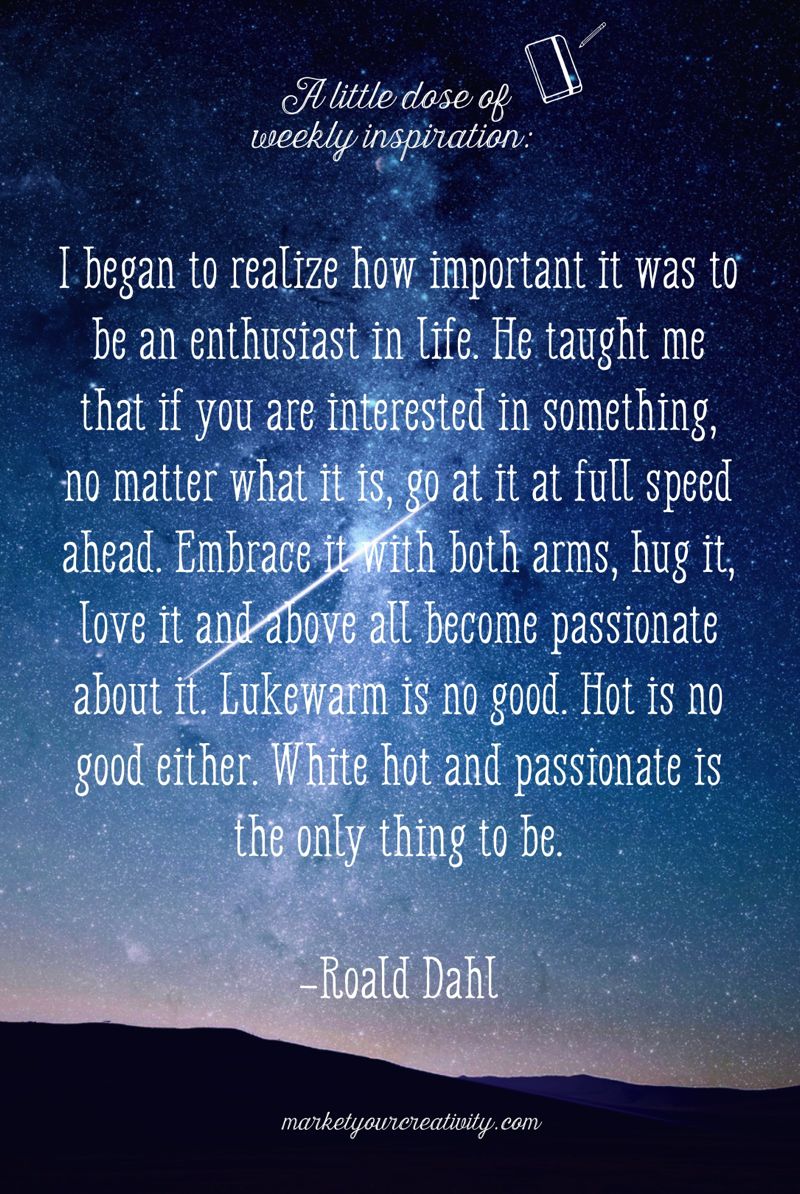 If you're feeling called to do so, please come join in on the conversation inside the The Luminaries Club forum!
Coming Up This Week on Marketing Creativity:
I'm making my final posts of 2014 before I lead into the 7-day series, A New You for A New Year. It's the annual review I host on the blog, and it starts here on Sunday, December 28.
Tomorrow, I'm coming to you with an article particularly for Etsy sellers: How Etsy Gambles with Your Livelihood (+ 5 ways to protect yourself). I've learned a lot in the last four years of selling on Etsy, and I think this is important information for anyone using the host site.
This week, I'll share some thoughts to carry with you into 2015 and my biggest business lessons of 2014 (there were so many, it's hard to narrow the list!). I'm also going to leave you with a behind-the-scenes post and a look at where this blog is headed in the New Year.
Here's to a most enthusiastic life,