A new year, a new income report! I wasn't sure if I was going to continue sharing my salary in 2015, but I got a lot of requests to keep doing it. If you're new here: At the start of 2014, I decided on full-disclosure and proceeded to share monthly income reports with the revenue I'd earned from both my Etsy shop (Energy Shop Jewelry) and this blog.
Here's the complete summary of my year of income reports, including why I started them and how much I made each month.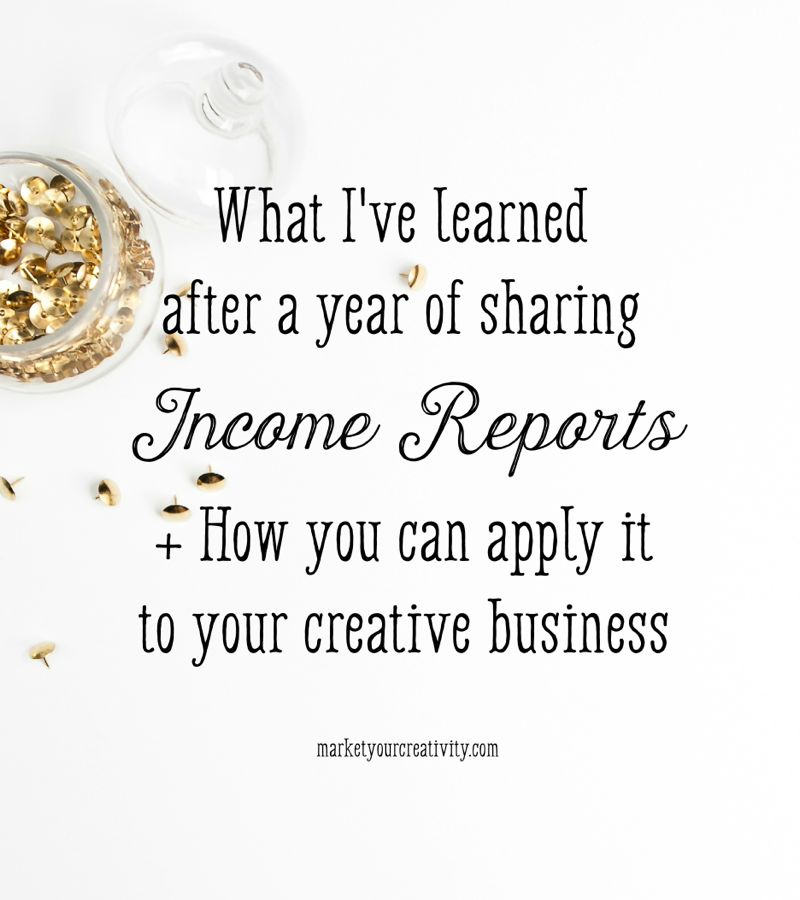 I'm happy to continue sharing my income, but I'm going to change up these reports a little bit for the new year. I'm not going to add up my hours worked and where I spent them each month; it's too time-consuming to record all of that.
I will tell you this: I'm upping my workweek from 20 to 25 hours per week (5 hours/day), and I'll share more about that in an upcoming post about conquering burnout. Long story short, I lowered my working hours at the start of 2014 to try to avoid burnout, but I quickly learned that working too much wasn't the cause of the burnout at all. (More on that coming soon.)
I'm no longer taking screen-clippings of my Etsy income because it's also time-consuming, and well, I assume you trust me. Unless I have some outrageously, hard-to-believe numbers there, you can look back on my earnings from 2014 to know that my Etsy shop earnings fall anywhere from $500-2,000 per month.
Finally, I'm no longer calculating hourly wage and comparing it to a traditional part-time job. I feel the 2014 income reports handled that already. These posts are going to be short and to the point, like so: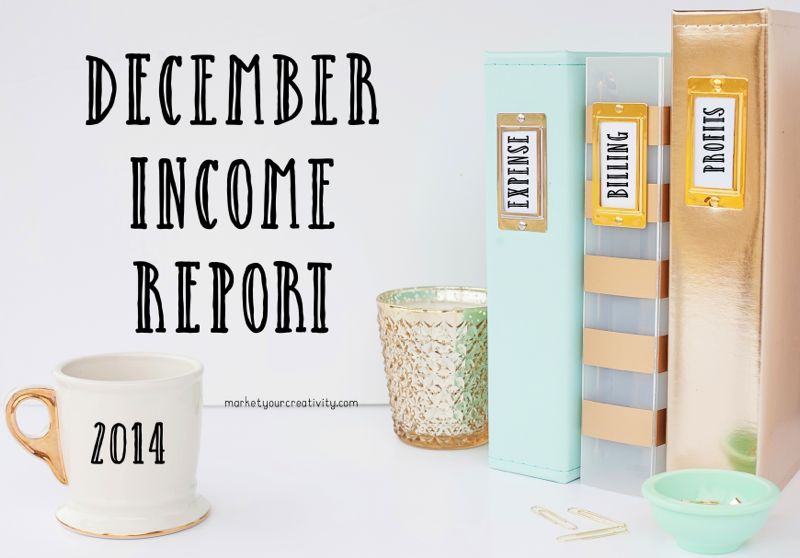 Income
Net profit (after-expenses): $2,084
Regular Monthly Expenses
I keep money in a separate business account, and each week I look at what I need or owe, pay that, and then pay myself what's left. I've tried to keep a more detailed projection of budget, but it's just not my style. In fact, when I reach a higher salary, I'm going to turn my books over to a professional and be done with the accounting side of things altogether. The following expenses vary month-to-month, but I invest in them regularly:
Etsy fees
Energy Shop materials (this is low right now, I have plenty of supplies on hand)
Aweber fees
Website hosting fees
Affiliate fees
Club memberships (such as, the Roost Tribe)
Stock photos and fonts
Taxes
What's Working
My goal for 2015 is to increase my site traffic, build my email list and double my earnings. Each month, I'd like to share with you what's working for me by linking to the articles I've written recently.
I'm writing this a week into January, and I've nearly doubled December's income already. I look forward to sharing those results with you next month. Until then,