I encourage you to rest when you're weary in order to refresh your mind, body and spirit. I have a whole week lined up full of ways to do just that.
[Tweet ""Rest when you're weary … Then get back to work." "]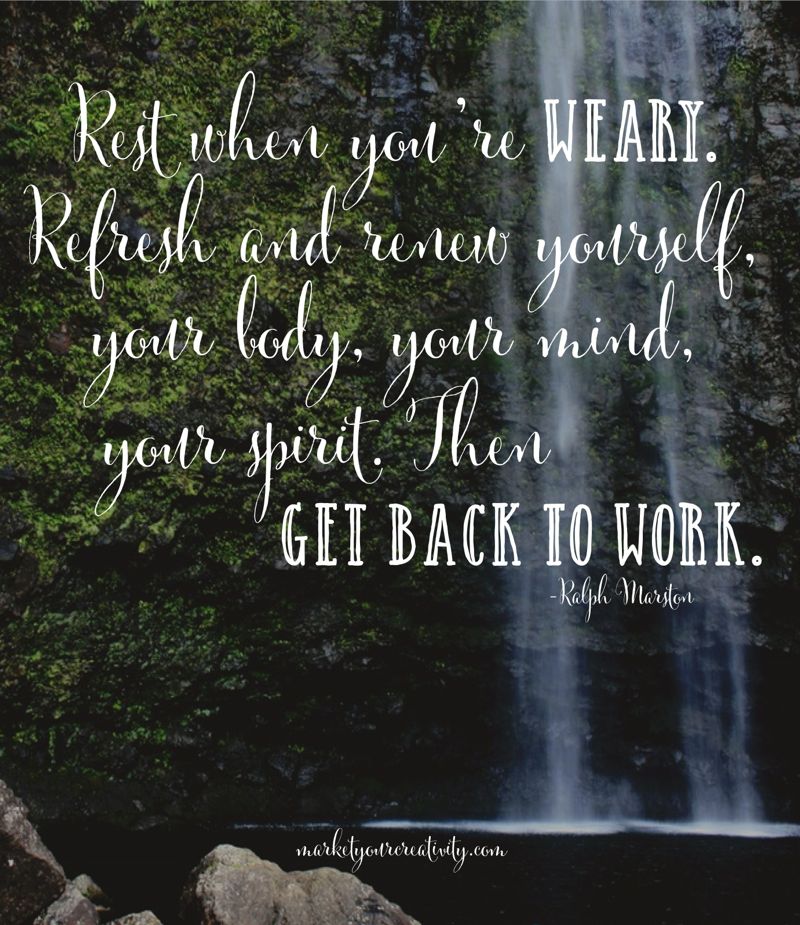 If you're feeling called to do so, please come join the conversation inside the The Luminaries Club forum!
Coming Up This Week on Marketing Creativity:
Do you experience burnout? And if so, how often? Burn-out breeds resistance and feels like running in mud. It's no good for your productivity or your bottom-line. In tomorrow's article, you'll learn how to recognize the symptoms of burnout and conquer it once and for all.
I'm going to be talking about The Luminaries Club all month; I have big and exciting changes in store! Behind-the-scenes, I'm building a value-packed, irresistible offer, and if you're not already a member, I'm hoping you'll become one soon. I'd love to help you build your creative business and start creating the results you want. Later this week, I'll be sharing the real reason I started that membership program.
Finally, it's time for you to run your business like a #boss. You wear many hats, and on Thursday, I'm going to show you what it takes to be the CEO of your organization.
Last Day to Purchase Your Retreat Ticket!
Speaking of refreshing renewal of mind, body and spirit! That's exactly what's in store for the attendees of Movers and Makers Summit in Charleston, SC at the end of this month. Here's one last look at the itinerary: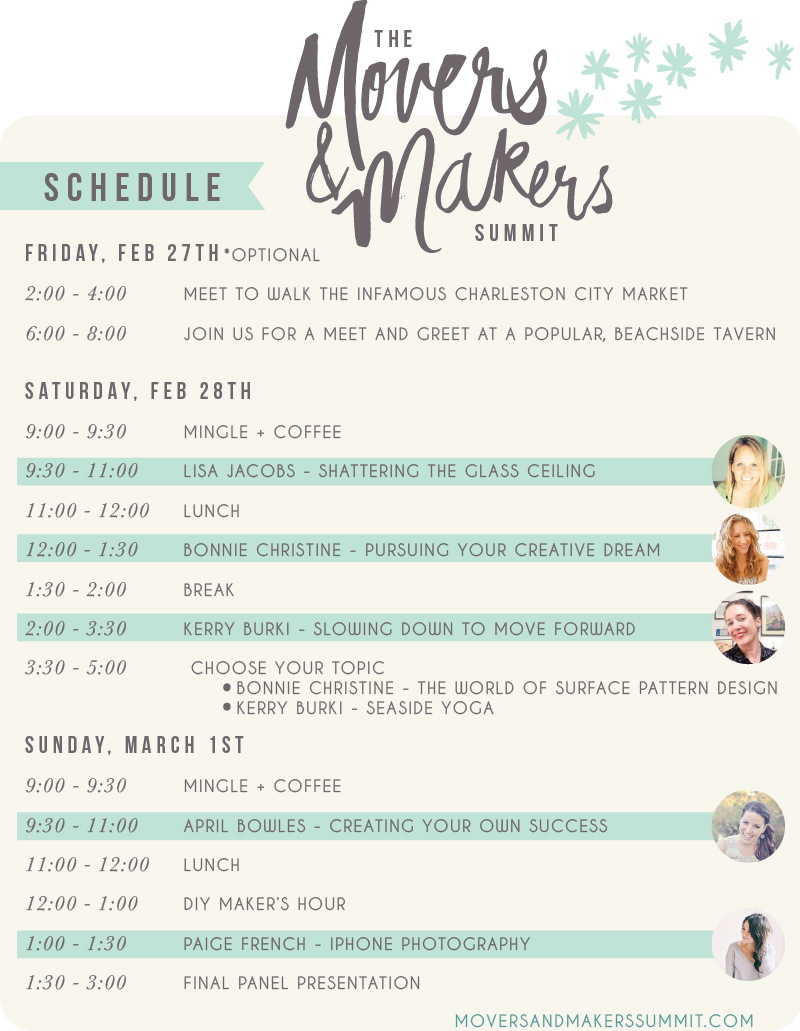 Ticket sales close February 16, 2015. Grab yours now! I'd love to welcome you there! Here's to a refreshing week,