This Jim Rohn quote on chance and change is resonating with me deeply at this stage of my life. As you read this, I'm in Charleston, SC co-hosting a creative's retreat with twenty other amazing women. By now, I will have delivered my presentation on change and what is required of us to create success. It's something I'll be working closely on with creatives all year.
[Tweet ""Your life does not get better by chance, it gets better by change." – Jim Rohn"]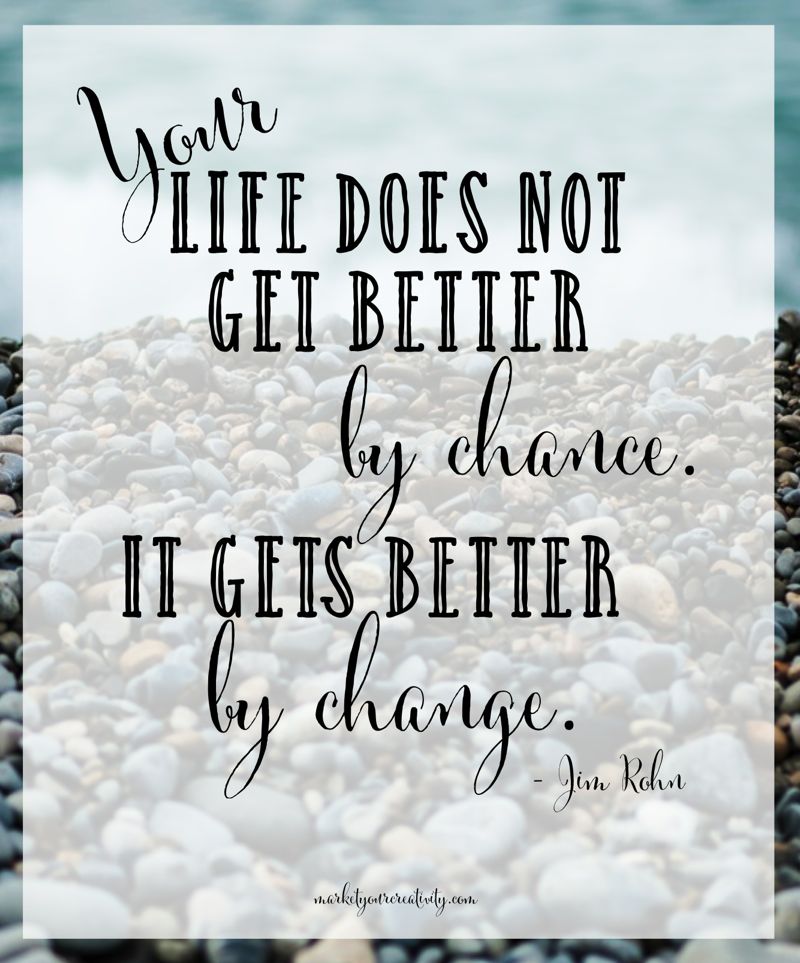 If you're feeling called to do so, please come join the conversation inside the The Luminaries Club forum!
Coming Up This Week on Marketing Creativity:
On March 9, I'm raising The Luminaries Club rates to $34/month and $259/year (this option is still reduced, saving you $149 off monthly installments). This week is the LAST WEEK to lock-in the current low rates for as long as you're a member of the club.
To be clear, prices are not increasing for current members who sign up before March 9, 2015. However, if you're on a monthly payment plan and would like to upgrade to the annual plan, you should do it now as the current low rate will no longer be available to you after March 8, 2015.
Illuminate: The Creative Business Course will be released exclusively for Luminaries Club members starting March 23! This week I'm sharing a 5-day series titled, How to Build a Business Your Customers Will Love. You'll get some fresh insight for your creative business and a lot of information about the upcoming course and what it offers.
Here's to creating a better life,