Exciting posts, projects and opportunities coming! Here's a look behind the scenes of Marketing Creativity and a more detailed explanation of what I'm building for the future.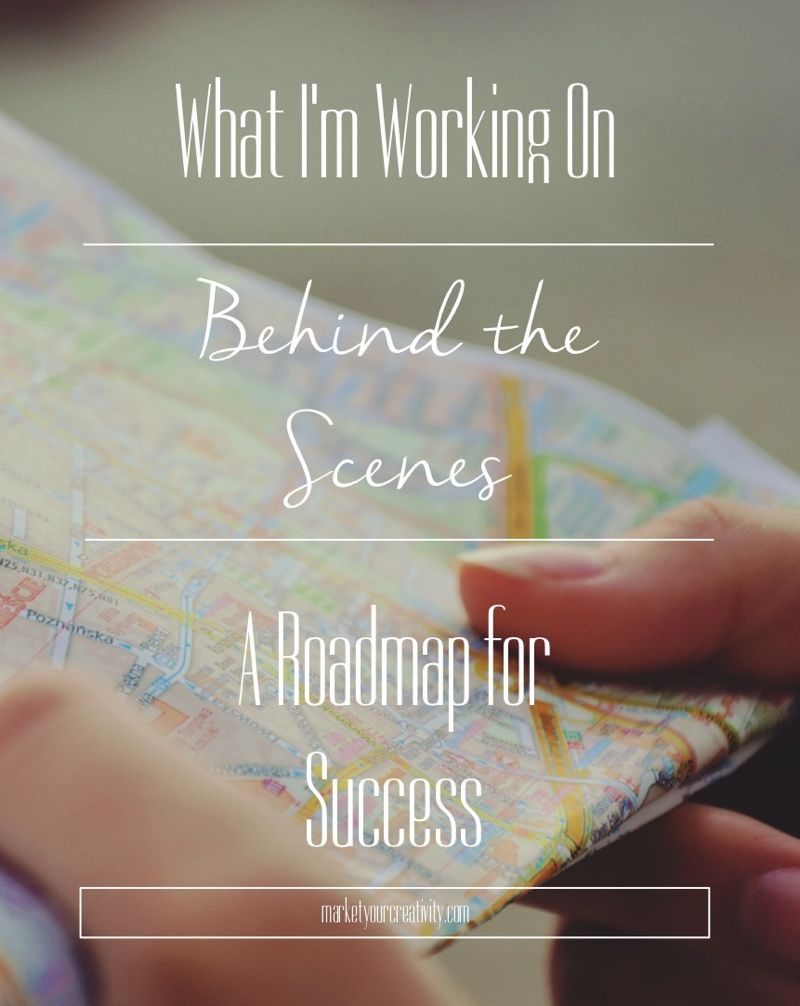 This week seems one of full disclosure, since I shared the biggest struggle I'm facing right now in Monday's post! It's always so refreshing to open up and let you behind-the-scenes.
I must start off by teasing you with the incredibly transparent and insanely useful posts I have scheduled for next week! After I share the titles, you're going to be salivating at the mouth for this information, and I'm glad. I want you to be excited; they're that good.
Post #1: The exact email script that routinely earns me over $1,000 in sales (and has my customers replying "THANK YOU SO MUCH!"). This one's scheduled for Tuesday, September 22.
Post #2:  Two changes I made to my website that increased my sales by 630% this month. This one's scheduled for Thursday, September 24.
You're going to love them both.
Before we get to those,  I'd be ever so grateful if you'd help me make 2016 the best year ever on Marketing Creativity. Would you please take five minutes to fill out this reader survey …
How can I best help you in 2016? A reader survey
Thank you so much in advance for your time. I'm not the biggest fan of surveys, but I've found no better way to collect honest + valuable feedback. I truly want to make 2016 Your Best Year! Speaking of which …
Your Best Year 2016 – Tuesday, October 13
Oh my goodness, you guys. This one's making my head spin. It is going to be the biggest, greatest, most useful Your Best Year yet! If this is your first time hearing about Your Best Year, you can check out the 2015 release right here. It's an annual productivity workbook and creative business planner, and this is its third year running.
Your Best Year books take on a life of their own, and I love them for that.
Your Best Years past have always hit the best-seller's list (in its category) on Amazon. It finds its way into the hands of readers that have never even heard of my blog, and I couldn't be more proud of this little project. I can hardly wait to show you Your Best Year 2016!
Illuminate: The Creative Business Course – Wrapped
This 8-module course is available exclusively to members of The Luminaries Club, and it wraps in November (currently, six of the eight modules have been released). I'm including it here because I feel I never properly explained what it entails.
Mike Webb said, "It's hard to read the label when you're inside the bottle." It is so true, and such a weak spot for me. I think it's why I've failed to write a winning book proposal, or why my first CreativeLive proposal was my biggest regret about the entire experience, or why I feel I never did Illuminate: The Creative Business Course proper justice when I was launching it.
I don't know how to describe what I do because I'm so immersed in it all the time.
I've updated The Luminaries Club sign-up page to include more details about the course and what each module teaches. I plan to relaunch it as incentive to join the club next spring as well.
I'm Hiring – December 7
For about a year now, I've been acutely aware that I am bottlenecking my business by being the person who does all the writing, designing, production, marketing and customer support.
On December 7, I'll be posting a want ad (as a blog post) to find the employee I've been dreaming of. It will start as a part-time (contract), remote position that may evolve into more.
I'm looking for a right-hand assistant to learn every aspect of my business, and since the person I hire will likely be creative with an online presence of your own, I want the employment to not steal you from your vision, but to fuel it instead.
Stay tuned for that posting!
Your Best Year E-Course – December 29
I'm not only going to give you the workbook and planner to help you create Your Best Year in 2016, I'm also creating a way to follow-up and help you follow-through on your grand plans. After all, accomplishment is a direct result of implementation + persistence.
I will help you make it happen already in 2016. And if you have a copy of the book, you'll get a discount off the course.
+ More Bonus Content + Printables!
I loved the response to the free workbook I included in the post, The Ideal Customer Exercise. Expect much more of that to come as we head into 2016 and beyond!
Additionally and as always, you can expect epic content and how-to's here on the blog. Thank you so much for sharing your creative energy with me!
P.S. Here's the link to that survey again > How can I best help you in 2016? A reader survey – Thanks for your help! I look forward to working with you,