The solo entrepreneur's era is upon us. It's about to be the best year for creative businesses everywhere – I feel it in my bones. And nothing will compliment that movement better than Your Best Year: 2016 Productivity Workbook and Creative Business Planner. Oh boy, here it comes!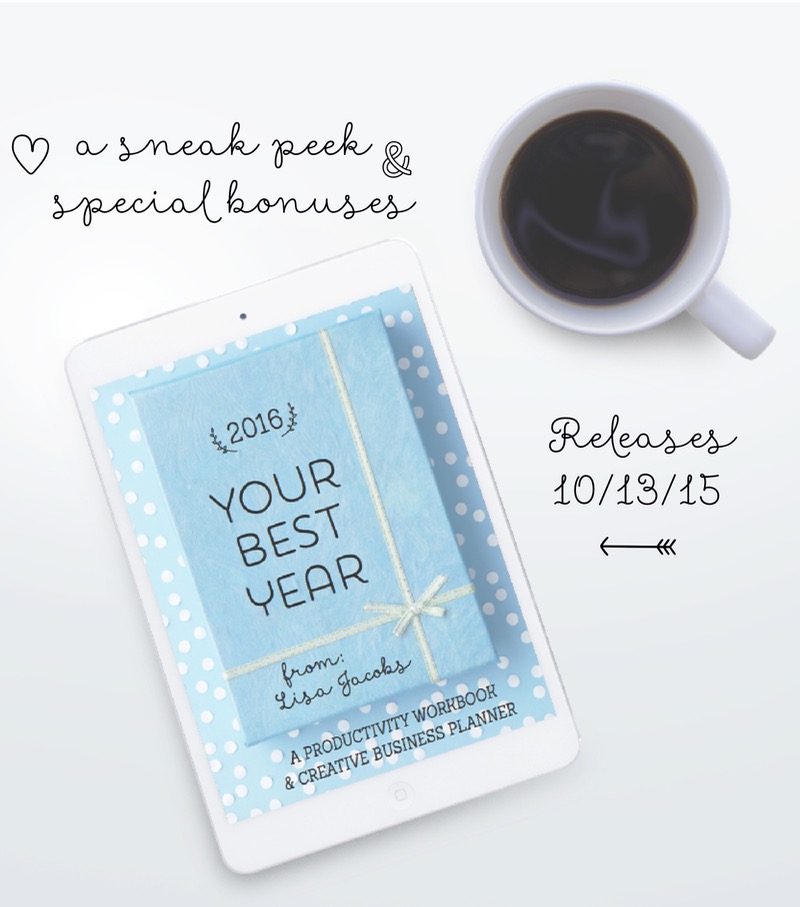 Today you're getting a first look at the 2016 cover (above), a sneak peek inside the book (it's editing day! below) and, because this post is sponsored in part by Staples, you're also invited to enjoy some special bonuses and a giveaway!
I don't know about you, but I'm ready to make it happen already. It's time to break free of the startup cocoon and claim ownership of a thriving creative business as a successful entrepreneur. If you're with me, it's time to set the stage for your best year yet.
In this edition, you're getting more exercises, prompts, motivation, and inspiration than ever before! More details coming soon, but for now, here's a sneak peek from editing day:
As I was working on this year's edition of the book, Staples reached out as part of their campaign to offer cost effective solutions for creative entrepreneurs. I knew they had fabulous copy & print services, so I immediately started brainstorming the possibilities to pair their services with the upcoming release of Your Best Year! One of the things that I haven't revealed yet is that this edition of the book showcases a new goal-setting system that has helped me accomplish more this year than ever before.
"High-performing people set goals religiously and track them religiously. They obsess about whether they're hitting or missing those goals, and why. If you don't set and track goals, life just passes you by." – Cameron Herold
And with my new system in play, I needed to keep my goals front and center. So, I started taping the list of things I had to do on the wall.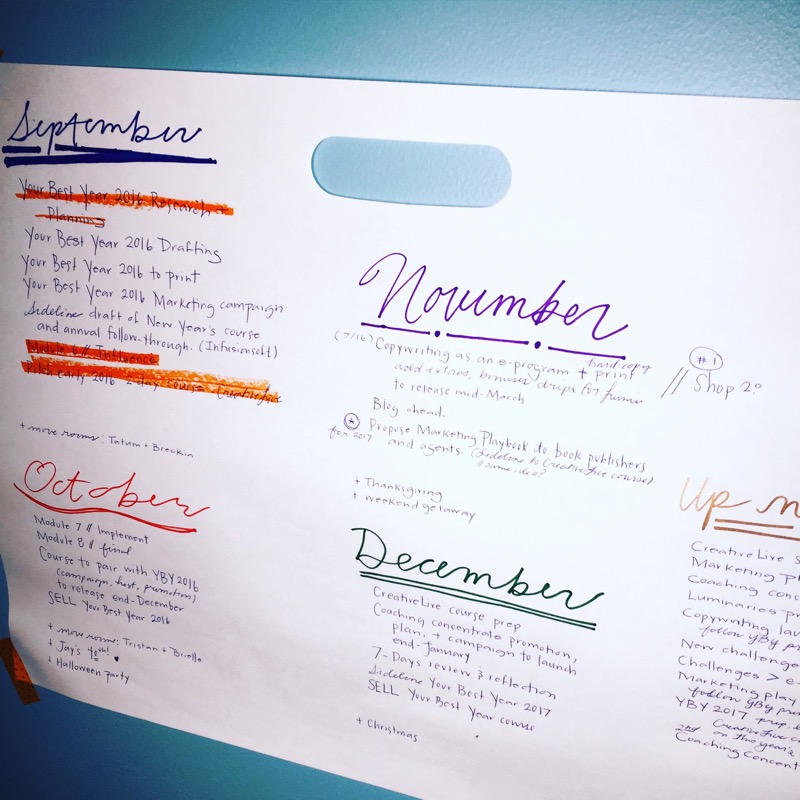 Not so pretty, right? I know! But, it worked because I had my plan in plain sight for constant review and reminders. Without it, it's too easy to fall back into old routines and unproductive habits. So when Staples offered to sponsor a post, I discovered the best-kept secret on the planet …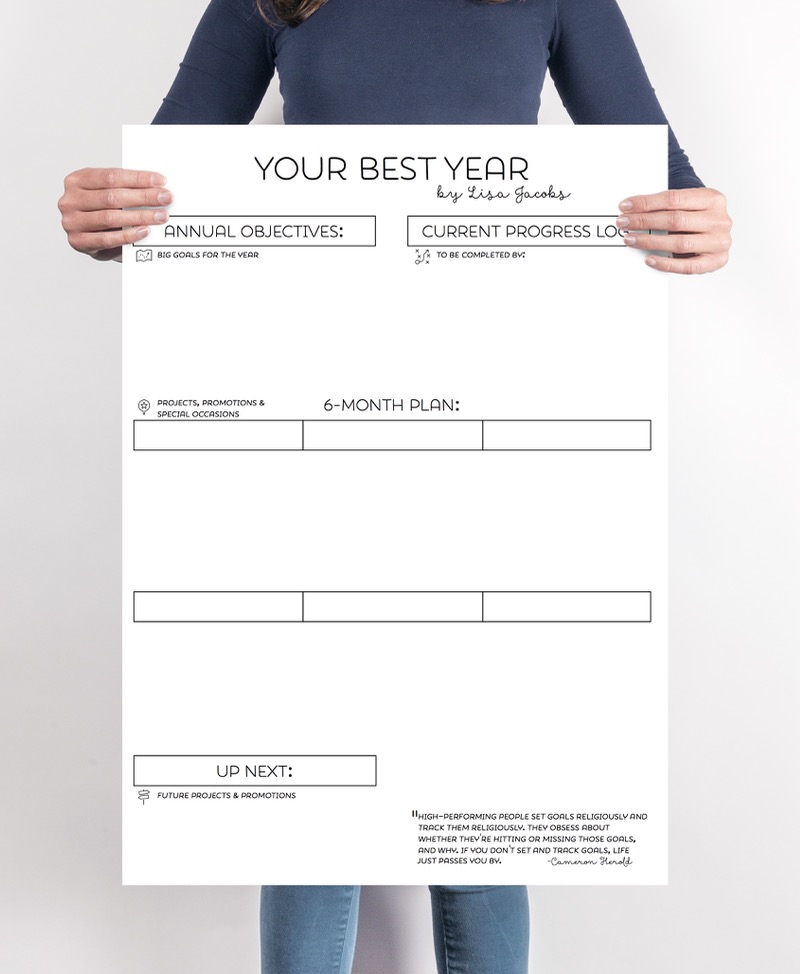 Oh my goodness. SO pretty, right? This is my design printed onto Staples' black-and-white engineering print. I was able to print this 18 x 24″ wall planner for only $1.99 a sheet, and the best part? It's matte, drawing-like paper, which makes it perfect for the pens or pencils of your choice. I'm in love.
If you want to print something of your own on the black and white engineering print (or any other service available at Staples' copy & print center), you can upload your file online and pick it up the same day (which is what I did for these gorgeous wall planners), or bring a USB to the store with your file on it.
In the meantime, I decided to pass my savings onto you and used my Staples' order to create 100 Limited Edition Kits for the launch of Your Best Year 2016. Your Best Year lovers rejoice! It's valued at $64 PLUS free shipping and handling on your order, all for one low price – Now sold out.
Click here to get your copy of Your Best Year 2016 now! Until next time and all the best,