The following is a partial excerpt from Marketing Playbook: Scale Your Online Business to Outrageous Success (now available on Amazon!). It's written for creative entrepreneurs on how to build the systems and strategies your business needs in order to thrive online.
In relation to all that's happening on the internet, your business is a tiny speck in an infinite universe. As thousands, then tens of thousands, then hundreds of thousands of people find that speck, your business grows in size, reputation, and credibility.
As you grow in business, your presence—the amount of people you attract, connect with, and convert—grows as well. Growing larger (aka scaling) becomes easier, because you're no longer a speck in the midst of vast and limitless space. Instead, you become a massive presence commanding attention in the industry.
Whatever you share online lives there, like a growing orbit of attraction. The more space you claim, the more space becomes available to you. The more movement you generate around you, the more momentum you gain as a whole. Marketing is a constant presentation, and the ultimate goal is to dominate space and claim a stake in your industry.
To create that growing orbit, there must be movement.
Nothing happens until something moves.—Albert Einstein
Constant and consistent movement is paramount to your success. The underlying movement between buyer and seller is the best part of business. It's a dance, and it can be perfectly choreographed to create maximum enjoyment for all.
But if you're not already dancing, they can't join in. You're always the lead partner.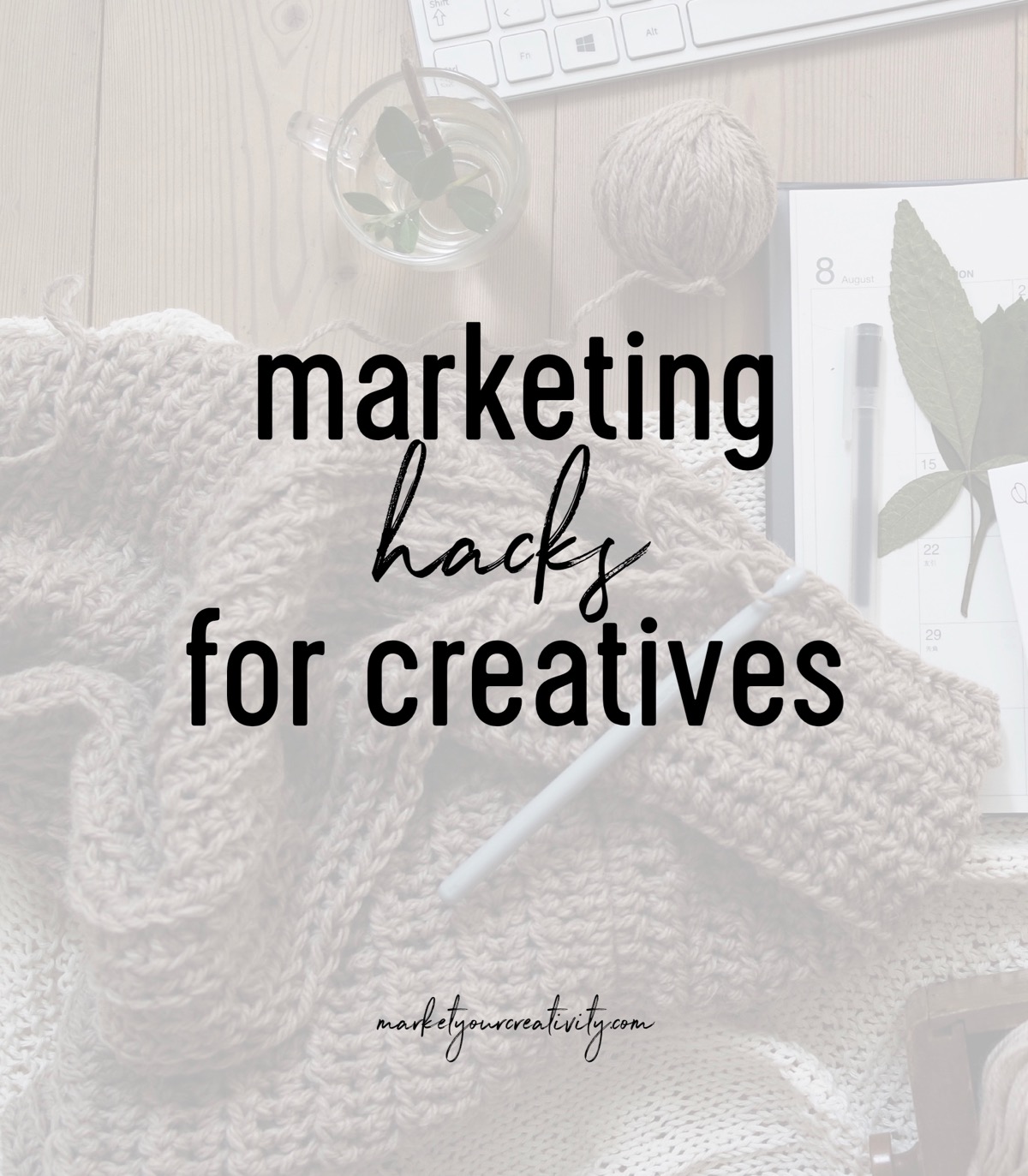 Each week, I send an email of encouragement to 40,000 creatives, and right now, I'm including a challenge at the end of the each one (click here to read about the challenge and how to work along). In week 16, I asked readers to 5x your output, just for 7 days to see what happens. I wanted everyone to take social media by storm and plaster the world with your brilliance. I accepted the challenge, too.
It turned out to be a very interesting experiment. I shared my results via email the following week, but I decided to share them publicly as well so that everyone could benefit. I amped up my output on Instagram, Facebook, Twitter, Pinterest, and even Etsy (shop updates).
Here are my results with each platform:

Instagram: This was the best use of my time, by far. I usually post 5x week on Instagram, but this week I posted 22 times and shared 6 stories. I found a rhythm that I loved: share my journal, share my study materials, share my life, repeat.
This experiment made me realize that I'm not used to sharing much of myself at all. I feel as though I "put myself out there" because I have more of an online presence than all of the people I know in real life, but always coming up with more ways to share showed me how reserved I actually am. It pushed me out of a comfort zone I didn't know existed.
I even took a selfie, and posted it (to stories so it would disappear in 24 hours, but still!).
I had many "I can't believe I'm sharing this …" moments, but what surprised me most of all was how much fun work has been this week. I felt inspired, creative, and supported. I thought I'd lose a wave of followers who didn't want to see so much of me, but I actually gained 200+.
Facebook: Meh. I mean, I hate even looking at it. What are they doing to our business pages? It's so cluttered and jumbled up. I usually auto-post a few times per week. This week, I posted 12 updates. I didn't see any traffic spikes or increased engagement.
Twitter: I truly think Twitter is the most superficial of all social media. I find that when I increase my activity, engagement spikes, as it did this week. I always logged in to dozens of notifications, but then things get weird. I don't really like the conversations that go on there.
I usually auto-post (from Instagram and my blog). This week, I posted every two hours some days (using my scheduler, Postcron and multiplying posts). Traffic to my site was negligible.
Pinterest: I don't know what they're doing to this platform! They're absolutely trashing it with inspired posts and spammy junk. I never get to see pins from the people I follow, and I always have 162 notifications I don't want. On top of all that, my traffic referrals from the site have absolutely tanked. I used to get thousands of visits from Pinterest daily, and I'm lucky to get a hundred these days.
I increased my posting (again, using my scheduler linked above), and the difference in traffic and engagement was negligible.
Reader input: Some readers wrote to me to say that they had been struggling with Pinterest but believed it was due to automated posting. They suggested "live" pinning for at least 15 minutes per day to improve results.
Etsy: Members of The Luminaries Club have been saying a lot about Etsy lately, and all reports are negative: sales dropping off, engagement plummeting, etc. My Marketing Creativity shop has over one thousand followers and thousands of sales. I added Marketing Playbook for sale there this week, thinking customers who've purchased Your Best Year would be interested in the new release. I then did seven shop updates.
So, that's growth and engagement. Let's talk profit.
My biggest lesson from this entire experiment? Email is king. There's no two ways about it. This was great timing for me because I launched Marketing Playbook privately (via email) ten days before the experiment and publicly on April 25th (during the experiment). I sold thousands of copies during my private launch. In the week of the public launch and with this storm of activity, it only resulted in about two dozen copies sold.
I announced the release of my book on Instagram to nearly 11,000 followers. It resulted in only a dozen sales (less than a .1% conversion). I added it to my Etsy offerings and ran all of those updates listed above, and it resulted in only six sales. This proved my theory that the focus on social should be enticing customers to join your email list.
Please Tell Me!
Did you take the challenge? If so, please leave a comment and share your results. If you haven't taken the challenge, try it this week. Amp up your output and do 5x what you normally do, and let me know how it goes.
Here's to your success xx