Are you tired of all the fluff advice out there for independent businesses? Are you over the frustration, feeling like your hard work is all for naught? GOOD!
Talk to me if you want results. Welcome to The Summer Shift: A Coaching Concentrate for Inspired Entrepreneurs. These will be the best and final one-on-one sessions of my career.
After coaching hundreds of creatives individually, I've learned one thing for sure: people need to be repeatedly reminded of their goals and reinforced in their efforts in order to achieve improved results. Therefore, I developed the coaching concentrate.
Concentrate: (1.) to bring all efforts to bear one thing; (2.) to come toward a common center; collect; (3.) to become more intense, stronger, or purer.
I have cleared my summer schedule and will soon be accepting a limited number of clients (cart opens Tuesday, May 16—be on my email list for complete details). The Summer Shift runs June—September 2017, and you're able to book a series of calls at your convenience throughout that period.
This is my most expensive program, and as you'll see this week, the gentlest request I ever make. Where I typically remind readers and subscribers about my offers several dozen times, I'll only ask you to join me for the coaching concentrate once. WHY? Because Your Best Year is for everyone on my list, but coaching concentrates are not.
The Summer Shift exists for a select few, and those people aren't thinking about this offer, they've been waiting for the opportunity.
And that's exactly how I like it. This is a serious commitment we'll both make for your business. I don't want to invest my time, energy, and resources into it unless you're 100% certain you're ready to do the same.
Members of The Luminaries Club will receive early access to the cart, and to be honest, they almost buy me out! In fact, every time I open a coaching concentrate, it sells out to clients who have already worked with me in some capacity before. The fact that they come back for one-on-one's is a testament to my services in itself. I'd be honored to work with you, too.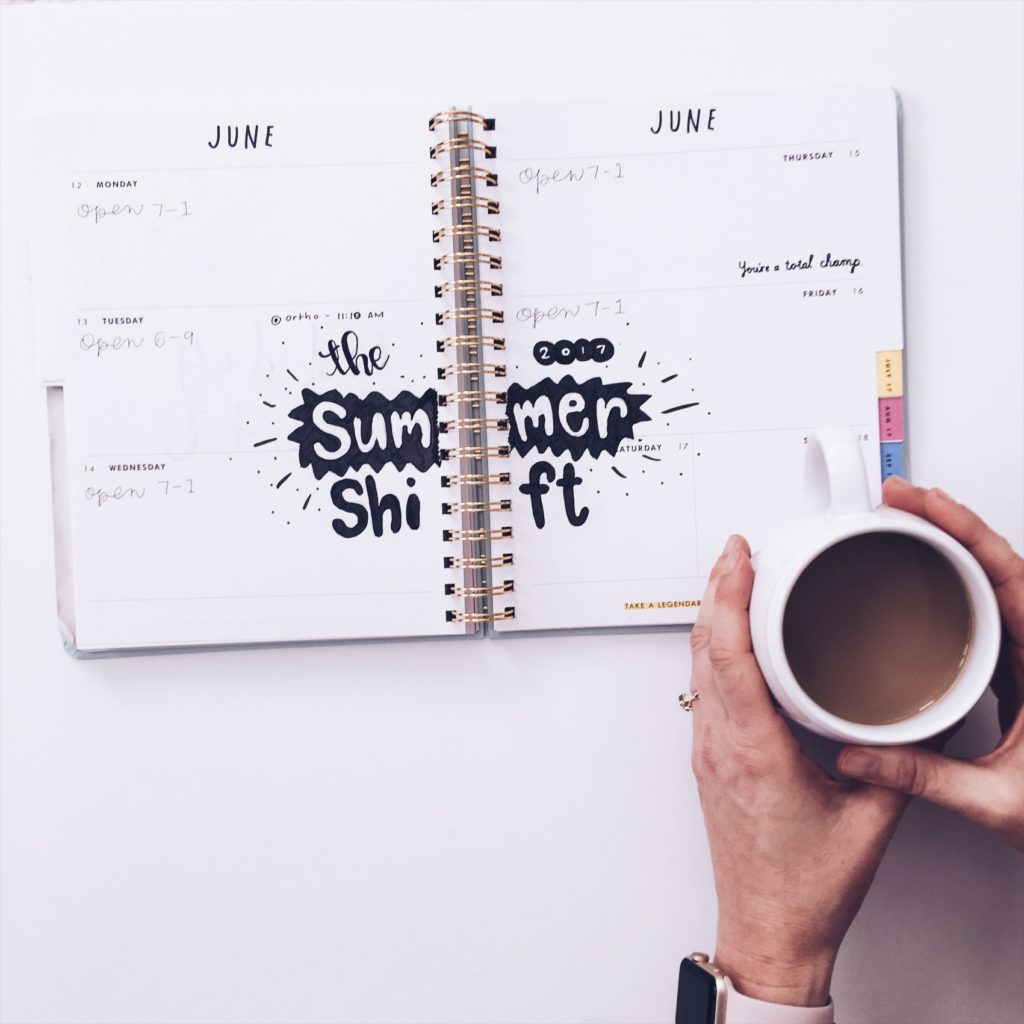 The Summer Shift by Lisa Jacobs
This is not a decision I expect you to take lightly, but please remember this is the best and final coaching concentrate of my career. Prices start at $2,497, and payment plans will be available (in three monthly installments). The Summer Shift is an aggressively dedicated service with very little availability, so if you want in, please don't hesitate and miss your chance.
The program includes …
SS Orientation! This will be a live call for all participants of the Summer Shift (webinar-style) in which I'll walk you through the process, help you prepare to make the absolute most of our time together, and give you a chance to get comfortable and meet the other entrepreneurs in your league. It can be intimidating to jump on a cold call to talk about deep topics, so orientation is designed to bring fun, comfort, and warmth to your experience.
3 private sessions with Lisa, to include after-call notes and email follow-up. These sessions are structured in a very intentional way. Our introductory call is the shortest of the sessions. I know time is valuable to us both, and I commit to wasting none of it! I'll come on with very specific questions and topics that I want to explore (after getting to know you first on paper through my new client surveys). The second session is a deep-dive exploration into business strategies and next level leaps, all heavily customized to your needs. The third session is a check-in, confirmation of results, and an exit strategy that will help you reach the next level beyond our sessions.
a customized, profitable marketing plan for your business, that you'll be able to use and improve on year after year.
a personalized action plan for growth, to include areas of focus and improvement, and a working progress log for the next 12 months.
lifetime membership to The Luminaries Club where I'll provide you with continued support and ongoing training.
assistance from Jennie! You'll have direct access* to my notoriously productive assistant, Jennie Rensink, who can help you with some of the technical or administrative tasks you've been stuck on. During SS Orientation, I'll provide you with a list of things you might use her help for. You can even book a one-on-one session where she'll walk you through demonstrations, answer your questions, or provide support on the spot. (*Not to exceed 2.5 hours/individual client)
Additionally, my assistant attends all of our calls to ensure that, as a team, we never miss a beat. For every obstacle you need to tackle, we'll come back with solutions (and strive to give you as many options as are available). I'll figure out what's most important to your bottom line, and from there, we'll focus on delivering results. Best of all, you'll get the benefits of an expert's vantage point.
During my 10-year career, I've built and succeeded at two different types of businesses. The first was a product-based business, The Energy Shop. I marketed the shop to sold-out success, and during its run, it was in the top 2% of highest earning storefronts on Etsy.
The second is my service-based business and blog, Marketing Creativity (you are here). I offer marketing strategy in the form of books, online courses, and private consultations. My revenue exceeds a quarter of a million dollars annually, putting me in the top 8% of highest earning websites on the internet.
Bottom line: I know how to make businesses make money. And this is your final chance to hire me.
Concentrate FAQ's
I'm going on vacation | live in another country | have a day job. What is your specific schedule/actual availability?
I run my business from home during hours of operation that suit my lifestyle, hopefully same as you. During the summer, those hours typically looks like this: 7 AM—2PM Eastern, Monday through Friday (which typically suits residents of the EU). On Tuesdays, I start at 6AM (which has worked out well for AU/NZ residents in the past). I have made exceptions for clients and taken calls outside of my business hours, but I will ask that you pick the same day/time combo for all three calls and run it by me before booking.
SS Orientation will take place on Wednesday, May 31 at 1PM Eastern. This is the most accommodating to all time zones, and it will be recorded and stored in your account (in case you're unable to attend)
Introductory calls (first session) book between June 12-23 (M-F)
Deep-dive sessions (second call) book between July 7-25 (M-F)
Exit package sessions (third call) open as early as August 14 through September 22
What level of consultation do you provide? How well will you get to know me and my business?
I start studying your business long before we meet (through new client survey forms), a case file is created, and I start to strategize current obstacles, projected growth, and long-term possibilities. During our calls, I ask a lot of questions, start to administer the information I've gathered, and together, you and I tweak the action plan so that it looks and feels perfect for you.
Our later calls our focused on the evolution of that action plan. We'll combine my theories and strategies and add it to your vision so that you walk away with a long game you love.
Will I have access to you between private one-on-one sessions? Can I email you to discuss my business or ask questions?
I'm pretty flex with impromptu email contact with my clients, and you will be encouraged to email me from time to time to touch base. No one's ever over-emailed me in my opinion :), so while I'm not on-call for spontaneous questions, if you have a question, are looking for clarification, or want to share status updates, it is most welcome. Unless I'm away from my desk, I'll get back to you within the business day.
Do you offer follow-up sessions once The Summer Shift ends?
No. It is rare that I am able to open my schedule for clients, and this is the final session of my career. However, I will keep tabs on your business through The Luminaries Club, and you and I will keep in touch always.
Interested?
Unfortunately, the Summer Shift sold out. There's hope for us still! The only way to work with me one-on-one from here out is to join the Luminaries Club. >> Click here to check it out. <<
Here's to your most profitable year xx