Here are the best and most loved posts of 2017 on Marketing Creativity by Lisa Jacobs! Articles are linked below!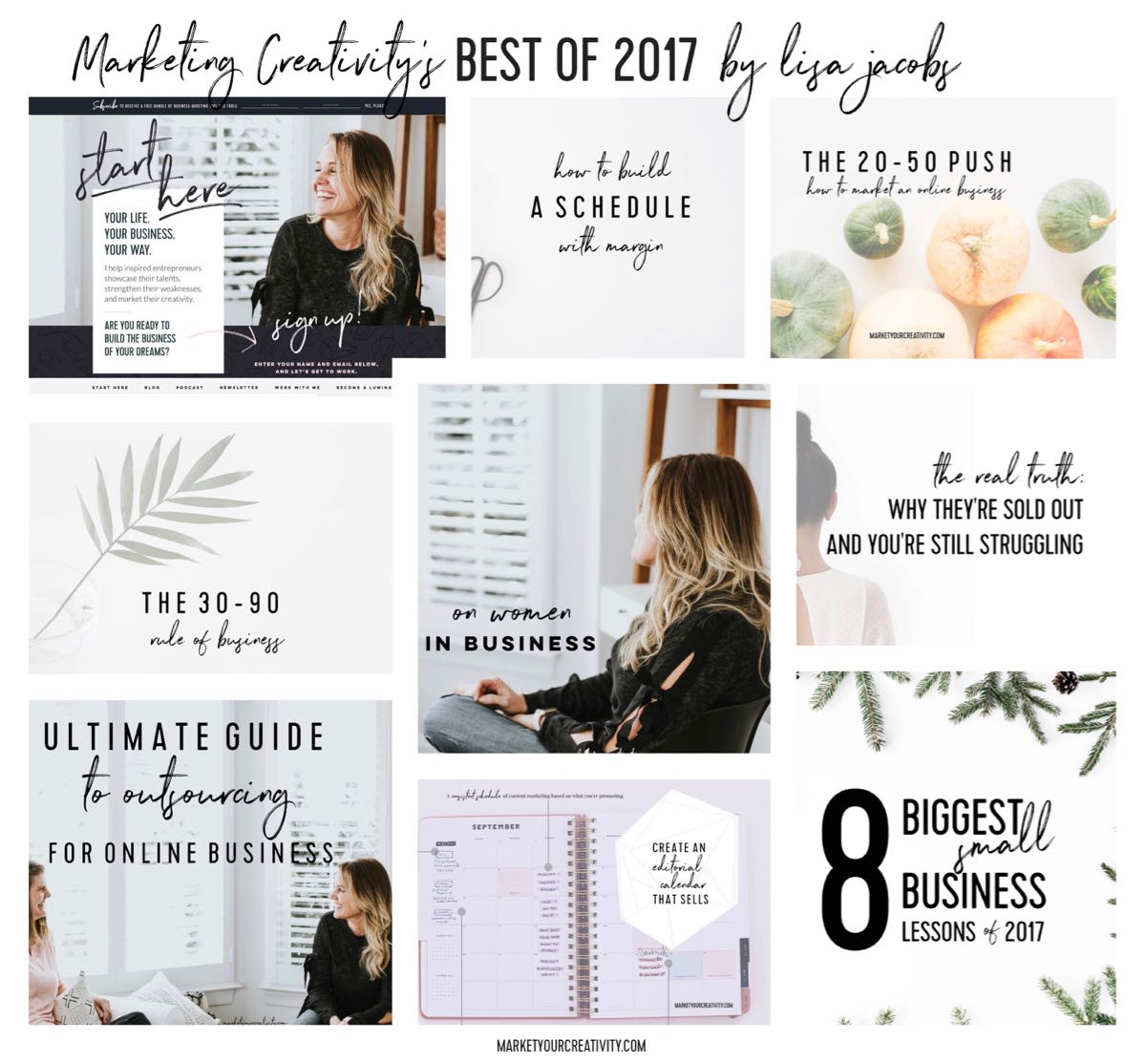 The New Marketing Creativity | The 30-90 Rule of Business | Ultimate Guide to Outsourcing | Create a Schedule with Margin | On Women in Business | Create an Editorial Calendar That Sells | The 20-50 Push: Marketing an Online Business | Why They're Sold Out and You're Still Struggling | 8 Biggest Small Business Lessons of 2017 
Thank you all so much for another year of amazing growth and expansion. I've never been more grateful to pursue my calling, and thanks to a phenomenal stretch in 2017, I can see the vision clearer than ever before. I can hardly wait for the greatness and abundance in store.
I have just a few more posts to share with you before we head into the Christmas holiday, and I wish you a most Merry Christmas. I hope you plan on joining me for my annual New Year series (7 days of review and reflection). It starts right here on Wednesday, December 27.