Today I am going to take a page out of my own book, and write from the 27 blog topics you can't wait to write about and your readers can't wait to read. I'm adding the finishing touches to The Ultimate Blogging Kit, and today I'm going to share the cover and announce it's release date! I've had so much fun with this project because I love my blog! It has helped me strengthen my voice and refine the message I want to send out to the world.
So without further ado, The Ultimate Blogging Kit: A Planner & Resource for Creative Entrepreneurs will be released on Tuesday, August 12!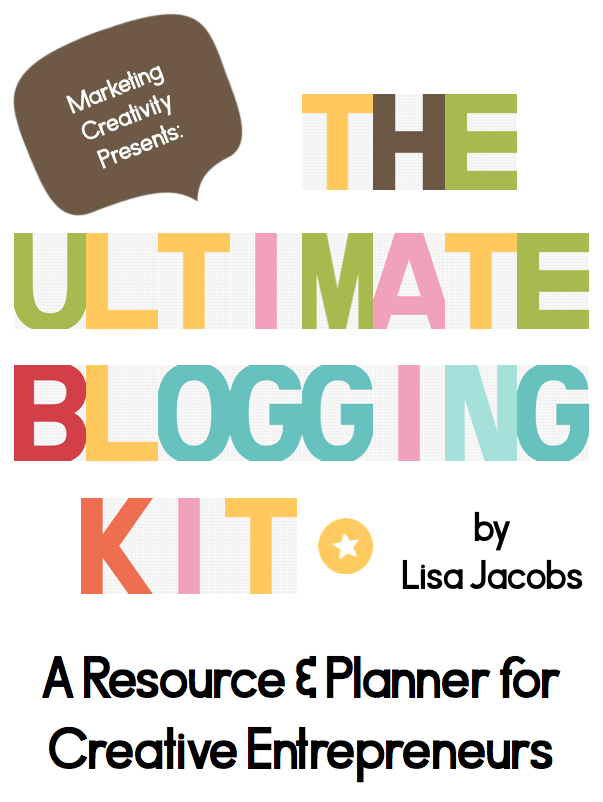 I'm going down the line of 27 blog topics in order and sharing my own posts on the given prompts. I feel as though I talk a lot about topic number one: how I manage my time and structure my day. I write monthly reports that break my schedule down for everyone to see. Therefore, I started this series with topic number two, If I Knew I Could Not Fail, I Would … (and I've written many subsequent posts about how that article changed my career for the better). Today, I'm sharing topic #3: This is the book that changed my life …
A New Earth: Awakening to Your Life's Purpose opened my mind + soul to a new way of thinking. As I began to compose this post, I debated if I would tell you the whole story of why I needed this book, and for the first time EVER, I decided that this blog wasn't the place to share those specific, personal details of my life.
In short, I found this book about seven years ago when I was in a place of depression, panic and anxiety. The person I was then wouldn't even recognize the person I am today, and that makes me feel such a loving combination of pride + sorrow for her. I want to hold her, that me of seven years ago, and gently rock her to peace. I'd tell her, "Happiness is just on the other side of this wall. Lay down, relax, and trust that this too shall pass."
One day as I was watching Oprah's talk show (still very much running at the time), she recommend A New Earth by Eckhart Tolle. It was the first time a spirituality or self-help book had ever come into my awareness. I ordered it right away, and I found it delicious. I was starved for the comforting ideas and concepts it taught, and I practically swallowed the book in one gulp.
This is not my favorite book of all time, nor is it the most meaningful spirituality text I've ever read. However, it was the gateway to the genre that improved my love, mind, body and spirit. This is the book that changed my life.
What was the book that changed your life?
Please share or link up in the comments. Until next time and all the best~