Are you ready to make it happen already? We're setting the stage for your best year yet! Today I want to show you another exercise from Your Best Year 2015: Productivity Workbook and Creative Business Planner and an excerpt that will set you up for success in the coming year.
As I was telling you a few days ago, my creative career changed forever after I did one simple exercise. I finished this sentence:
If I knew I could not fail, I would …
And then I took action on the list that I'd created. Over the course of the next few months, the "If I Knew I Could Not Fail" experiment evolved into this question: What am I truly craving? And one of the biggest cravings I had in online business was for a deeper connection.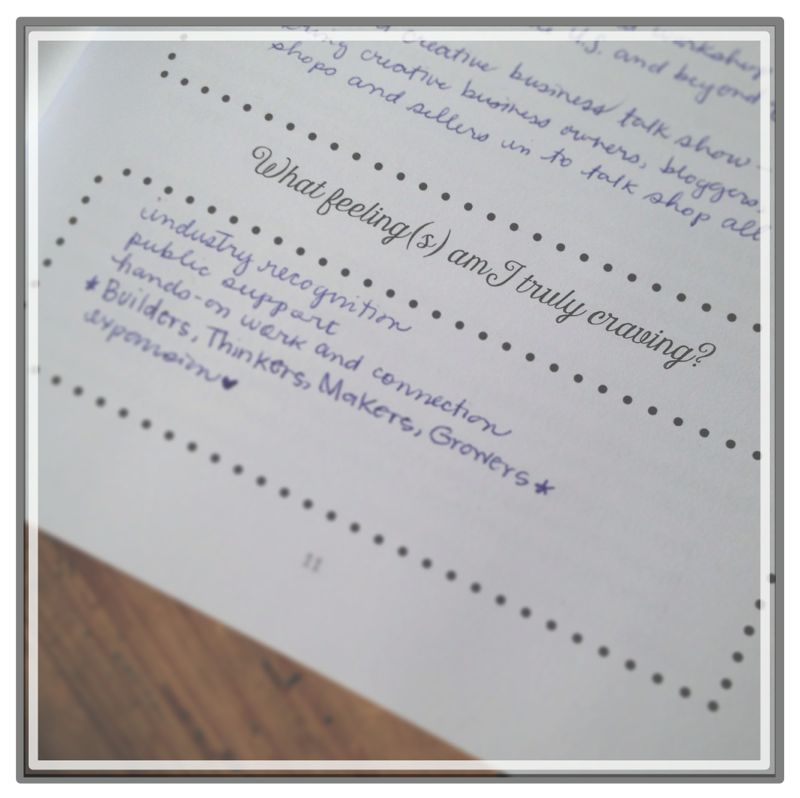 I'm a creative business coach, and when I feel a big moment coming in a session — a moment in which my natural intuition is about to align what is out-of-sync in the client's life, I have to look up into the webcam during the call (away from my client's face), so that she can have eye-to-eye contact with me when I deliver that important message. Only one of us gets to truly connect during that powerful moment, and since she's the client, it's always her.
The screen gets in the way of a real connection. It's where I look at my webcam so we can pretend I'm looking into your eyes. It's where I pretend I'm dressed to the nines while I deliver my greatest blog post, when I've really just popped out of bed. It's where I share my sunlit side.
We always envy others, comparing our shadows to their sunlit sides. – Margaret George
I crave a deeper connection, and the creative retreat (the Movers and Makers Summit) I've planned— where I'll be able to meet people face-to-face, look into their eyes, and feel the magic in the room — was only the beginning.
I love that I have built my own career from scratch, but truth be told, this work-at-home business can be lonely. I've missed building, brainstorming, troubleshooting and goofing off with my co-workers. I've missed the feelings that come from working partnerships that evolve into comfortable friendships, and I've missed feeling like I knew where I belonged.
Once I realized the feelings that I was truly craving, I was able to refocus my career attentions so that my business would return more of that. Now it's your turn:
What are you truly craving?
If you're ready to make it happen already in 2015, join me in review and reflection by working through Your Best Year 2015: Productivity Workbook and Creative Business Planner. Share your review with me on social media using #YBY2015. Until next time and all the best, Lisa Jacobs