The cart for the Movers and Makers Summit in Charleston, SC is now open! I'm going to the ocean for a weekend retreat with Bonnie Forkner of Going Home to Roost, April Bowles-Olin of Blacksburg Belle, Kerry Burki of Handmade Success and the talented photographer, Paige French. And you're invited!

It starts Friday, February 27 (pre-event activities), but the main event – a private retreat workshop – takes place Saturday and Sunday, February 28-March 1, 2015. The Movers and Makers Summit was created for artists, designers, shop owners, service providers and solopreneurs like you. It's an east coast intensive for a small, intimate group of twenty women. The workshop will take place in a luxurious and comfortable oceanfront home just outside of Charleston, South Carolina.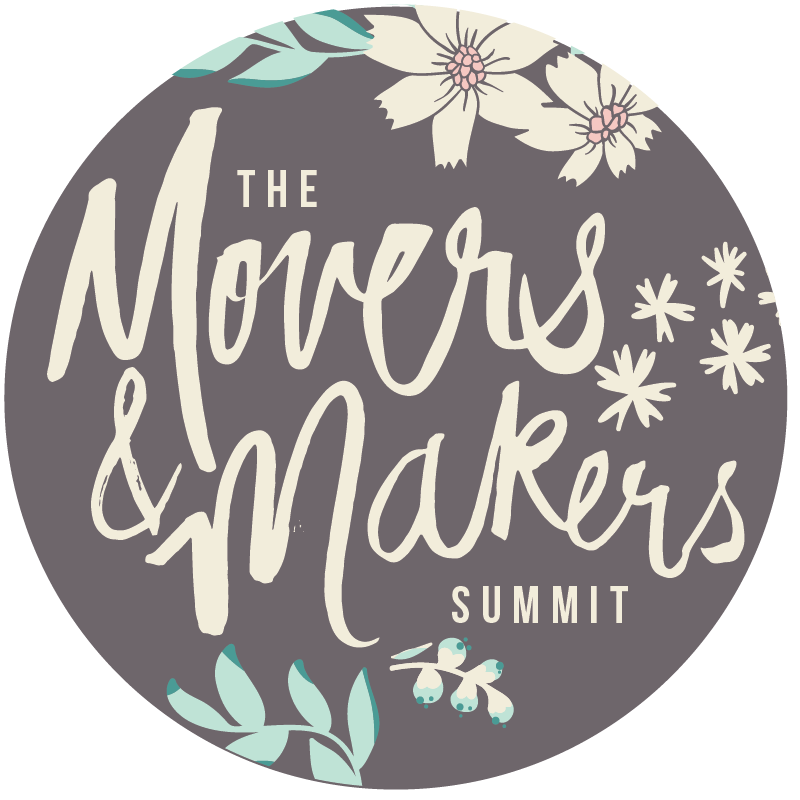 At The Movers & Makers Summit you'll enjoy:
A rejuvenating weekend with 20 like-minded creative entrepreneurs who mean business
5 presenters who are eager to guide + support you in wellness, blogging, business, photography, and design endeavors
2 days of focus, connection and growth
A luxurious, oceanfront setting just outside the culture-rich city of Charleston, SC
4 Steps to Get You There
Take me to the ocean; Let me sail the open sea. To breathe the warm and salty air, and dream of things to be. – Erica Billups
Step #1: Save the date.
Our workshop takes place on Saturday, February 28-Sunday, March 1 in a private, oceanfront home on the Isle of Palms (Charleston, SC). We'll meet from 9-5 Saturday and 9-3 Sunday.
If you get into town early, attendees are invited to join us for a pre-party meet & greet Friday, February 27 from 6-8 PM.
Step #2: Grab your ticket.
The early-bird ticket saves you $200 and is available now! We want this meeting to be small, intimate and insanely useful. We're gathering a limited number of creatives so that we can enjoy one-on-one time, create a-ha moments and walk away with lifelong connections. There are only 20 seats available. Please DO think it over, but don't delay. We expect to sell out early.
Click here to purchase your ticket.
Step #3: Arrange your stay.
Our workshop will take place in a gorgeous vacation home just 15 miles outside Charleston's city center, and 30 minutes from Charleston International airport. We will be disclosing the exact location to attendees only, but trust me when I say, it's a glorious gathering spot that will provide us plenty of comfort and inspiration.
Click here to see the closest nearby hotels. Upon purchase of your ticket, you'll receive an informational packet with some more details and recommendations.
Step #4: Plan for your adventure!
You'll want to bring a notebook (or laptop) for recording new ideas, beach-friendly clothing (for anticipated 60-degree temps), yoga gear if you'd like to participate in a beach session or two with our own Kerry Burki, and if you have any special dietary needs, a packed lunch for both days.
You'll be offered lots of hot + cold refreshments, fresh sandwiches and plenty of fruit and veggies during workshop.
Any questions?
You can expect an upcoming FAQ post, but we'll get back to you promptly if you have any questions right now. Use the contact form, and we'll be in touch!