The Movers & Makers Summit: Charleston, SC is fast-approaching, and we only have a handful of seats left before we're sold out. Click here to gather all the details + claim your spot!
In the meantime, here are 5 ways to prepare for your upcoming retreat (countdown-style) ….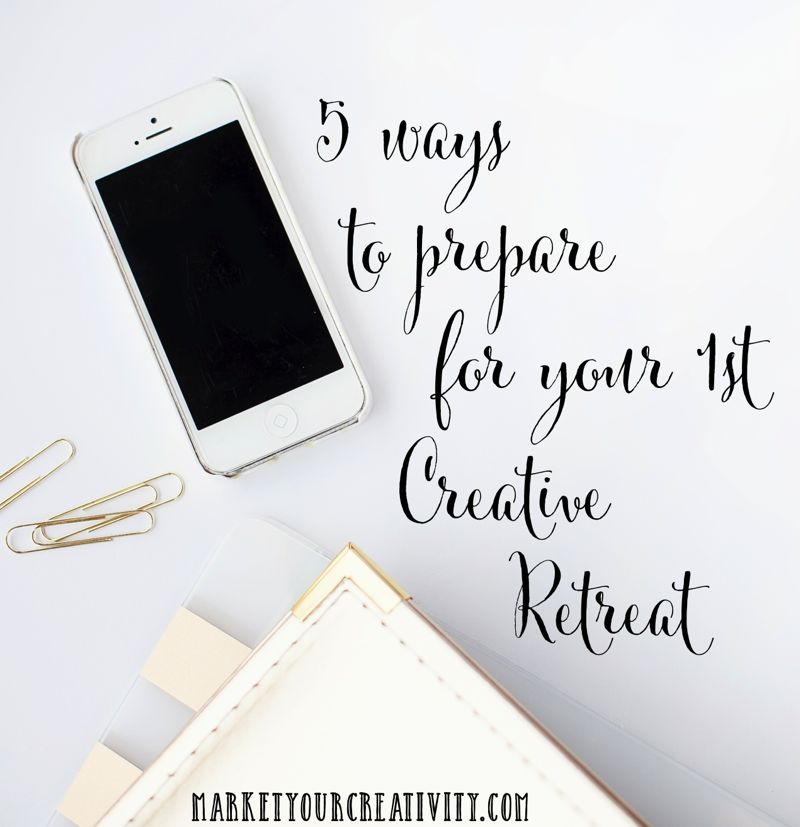 5. Get to know the other attendees
I think this is one of the best ways to familiarize yourself and get a little more comfortable with your upcoming trip. Your conference or retreat should issue you a link to a private Facebook group (or similar meeting ground) and a hashtag for the conference. We have both (our Movers & Makers hashtag is #MMSC, and the Facebook group is by invite only to ticket-holders).
4. Map out the area you'll be visiting
I've traveled a lot. In the last ten years, I've lived on four different continents, and the only way I know how to get comfortable pre-trip is to study a map and get the lay of the land.
The Movers & Makers Getting There page has everything you need to get started.
One of the things I love most about our location is that getting the lay of the land is so easy to do! All of our activities are taking place within a 10-mile radius of our Isle of Palms venue. LOVE!
3. Pack the essentials
Your smart phone. Not only for contact with your friends + family back home, but also for recording your workshop sessions! I can't speak for every presenter, but when you + I are talking one-on-one and specifically about your business, I encourage recording the session. Since we're working on a live schedule (and with 19 others), you'll hear it fast  + direct, and you may not have time to take handwritten notes on everything.
A notebook and/or laptop + something to write with.
Your business cards. You will want an easy way to connect + remember the other creatives at the workshop.
A coupon or receipt organizer. Your travel costs, dining and lodging are all tax deductible. Don't throw your receipts away!
Something warm, in case of cooler weather. Pack a sweater, or for our cozy atmosphere, a blanket if you wish. I know I'll have mine.
Yoga gear. This may not be available at every conference you attend, but breaking for a good stretch is essential. I love that we have licensed yoga instructor, Kerry Burki, and I'm hoping to enjoy a sandy downward facing dog beside the ocean!
Your itinerary. When I'm away for the weekend, I love to have a schedule on hand to know where I have to be + when. It helps me to enjoy my non-scheduled time and make the most of it.
2. Do your research on the presenters
Especially for a small and intimate retreat like ours. If there's any success or achievement that your presenters have accomplished, take notes and prepare questions. You'll get plenty of face time, and your preparation will help you make the most of it.
1. Invest in yourself and claim your seat!
For years, I was scared to go to a conference. I'm such an introvert, and the crowds of people I see in big conference photos looks overwhelming + exhausting. When I finally took the leap and invested in my first workshop, I went for something smaller and more intimate – very similar to the one I created, only with just one presenter.
It was one of the best decisions I've ever made in business. I kept waiting to be "good enough" to attend an event, but investing in the workshop and showing up to learn and grow with other creatives left me wondering: "What have I been waiting for?"
You're already good enough. And the Movers & Makers Summit will be good for you!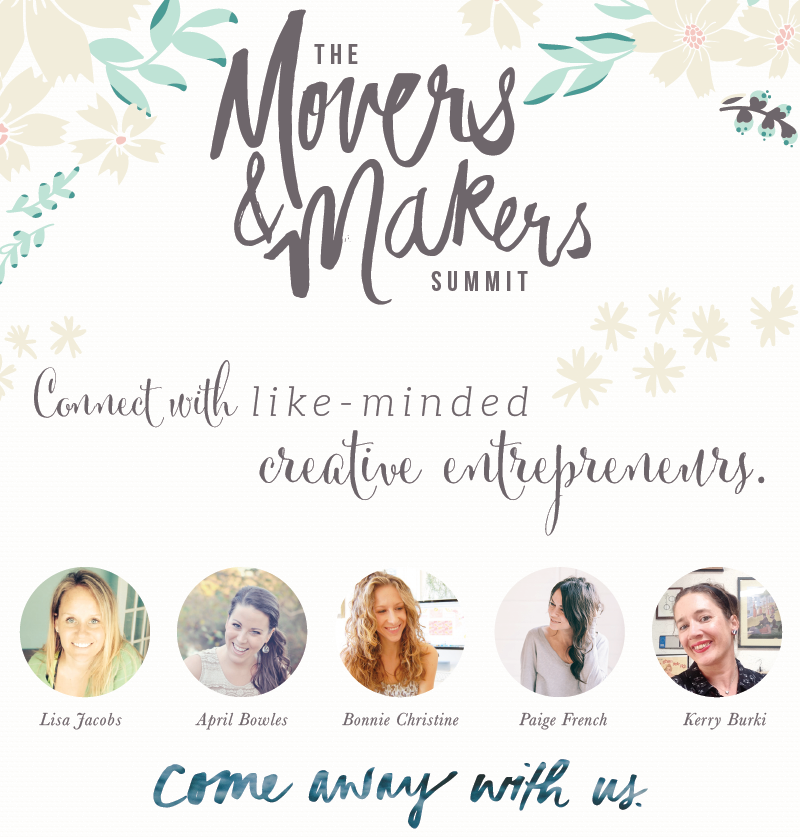 One of our attendees is in her first year of business. Good for her; she's about to experience a huge learning curve as she mingles with savvy leaders in the field. Another attendee has been in the business for years. Good for her, too; she's going to come to the retreat and melt into the comfort of a shared language and real-life companions that finally "get" her and how she makes her living.
You're invited to come away with us to escape the hustle, reset your focus and breathe new life into your career plans.
For those of you with ticket in hand, we can't tell you how excited we are that you've decided to join us for this exclusive event. We can hardly wait to gather, dream and create with you!
At the Movers and Makers Summit you'll enjoy:
A rejuvenating weekend with 20 like-minded creative entrepreneurs who mean business.
5 presenters who are eager to guide + support you in wellness, blogging, business, photography and design endeavors
2 days of focus, connection and growth
A luxurious, oceanfront setting just outside the culture-rich city of Charleston, SC