This week I'm sharing one of my favorite quotes. As you can see, I am moving the weekly quote post to Sunday; it seems a better day for reflection. Monday's are typically so busy!
[Tweet ""What if I fall? Oh, but my darling, what if you fly?" – Erin Hanson"]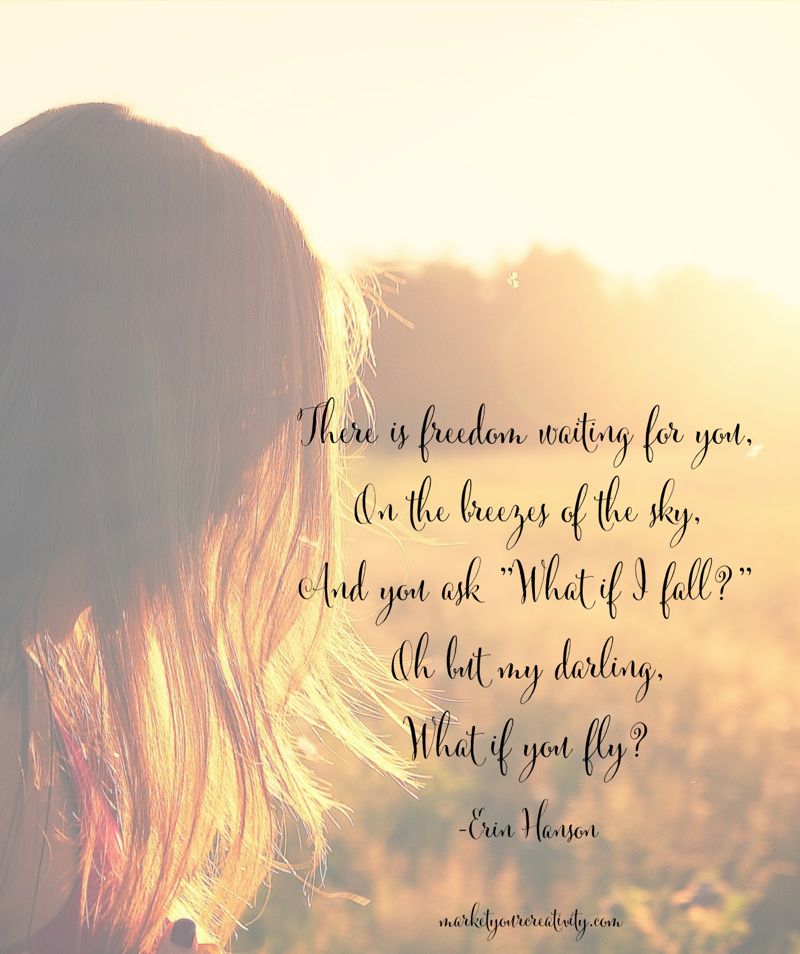 If you're feeling called to do so, please come join the conversation inside the The Luminaries Club forum!
Coming Up This Week On Marketing Creativity:
It's been awhile since I covered one of the 27 Blog Topics You Can't Wait to Write About (& Your Readers Can't Wait to Read). Tomorrow, I'm tackling the topic: How I come up with blog post ideas. I'll show you my editorial calendar and leave you with some tips for creating your own.
Fellow creative business owner + shining Luminary, Pam of WiReD Boutique, is coming off of a busy show season and she'll be sharing her experience and a review of the Etsy card reader.
Finally, if you're on Etsy, I'm going to share a few storefront mistakes you probably don't realize you're making.
Here's to a great week,