Our seats are filling up for The Movers and Makers Summit: Charleston, SC and we couldn't be more excited! Thousands of women are considering this retreat, and we're so very proud of the select few who are making the choice to show up for themselves and their vision. You will not regret it.

For those of you who are still thinking about it, I know the decision is exciting + a little overwhelming at the same time. I thought I'd share some snippets from the welcome kit so that you can add up your expenses and do some planning before the early-bird pricing ends on January 11 (just a few days from now).
We still have several seats left, but we don't expect them to last long.

Friday, February 27 from 2-4 PM: Look for us at the Charleston City Market!
& from 6-8 PM: We're meeting and greeting at a popular (+ nearby) tavern
Saturday, February 28 from 9-5: We're workshopping at a luxurious private residence on Isle of Palms, SC.
Sunday, March 1 from 9-3: More workshop, same location with a slightly earlier release to accommodate our event travelers.

The 
Comfort Suites
 (1130 Hungryneck Blvd, Mount Pleasant) is 5 miles from the event location and has the least expensive rate of major hotels in the area. Within walking distance to the Comfort Suites are also 
The Hampton Inn & Suites Isle of Palms
 (1104 Isle of Palms Connector Mount Pleasant, SC) and 
Residence Inn
 (1116 Isle of Palms Connector, Mount Pleasant). We've spoken with hotel management and we're assured it's a perfect location (in the heart of the shopping district).
Once you're in Charleston, you are looking at a total investment (+ write-off) of about 1,250 USD (ticket price + hotel + dinner and incidentals). Your experience is going to be worth every penny. Promise.

The Movers and Makers Summit is an east coast intensive for a small, intimate group of twenty women, and it takes place in a luxurious and comfortable oceanfront home just outside of Charleston, South Carolina.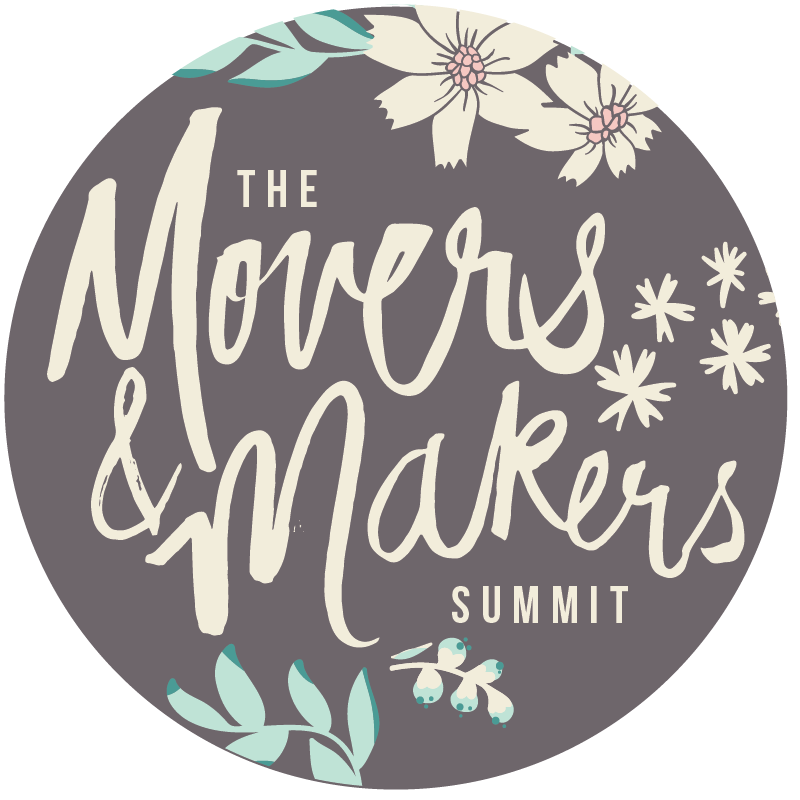 You're invited to come away with us to escape the hustle, reset your focus and breathe new life into your career plans.
We can't tell you how excited we are that you've decided to join us for this exclusive event. We can hardly wait to gather, dream and create with you!
At the Movers and Makers Summit you'll enjoy:
A rejuvenating weekend with 20 like-minded creative entrepreneurs who mean business.
5 presenters who are eager to guide + support you in wellness, blogging, business, photography and design endeavors
2 days of focus, connection and growth
A luxurious, oceanfront setting just outside the culture-rich city of Charleston, SC