Oh, I am loving this quote by Vince Lombardi this week! Success doesn't just happen to people, and it looks different for everyone. It's your job to actively create the personal success you envision! Are you ready to climb for it?
[Tweet ""The man on top of the mountain didn't fall there." – Vince Lombardi"]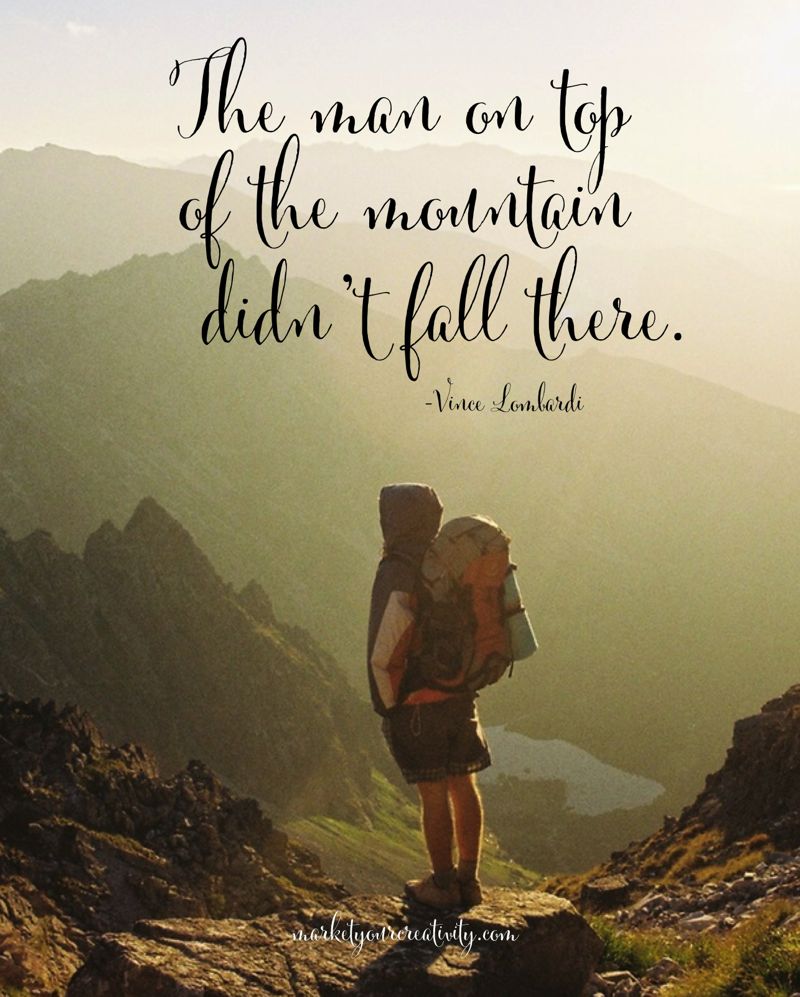 If you're feeling called to do so, please come join the conversation inside the The Luminaries Club forum!
Coming Up This Week on Marketing Creativity:
I'm going to help you reach your success by sharing ways you can increase your productivity. I'll show you how to measure your progress, stop doing what's not working and start adding more to your business' bottom line.
Later, I'm going to share some tips on creating a zen + productive atmosphere for your work-at-home business.
Finally, I'm covering one of the 27 Blog Topics You Can't Wait to Write About (& Your Readers Can't Wait to Read) later this week. I'm on topic 13: What I spend my business profits on.
Here's wishing you strength + courage to climb to your success,