Recently, I reached out to my email list to announce something *huge* – a live course on copywriting and a blog post I wrote about it, How to Write Product Listings That Sell. It's a pretty big career win for me, and I was so excited to share the news.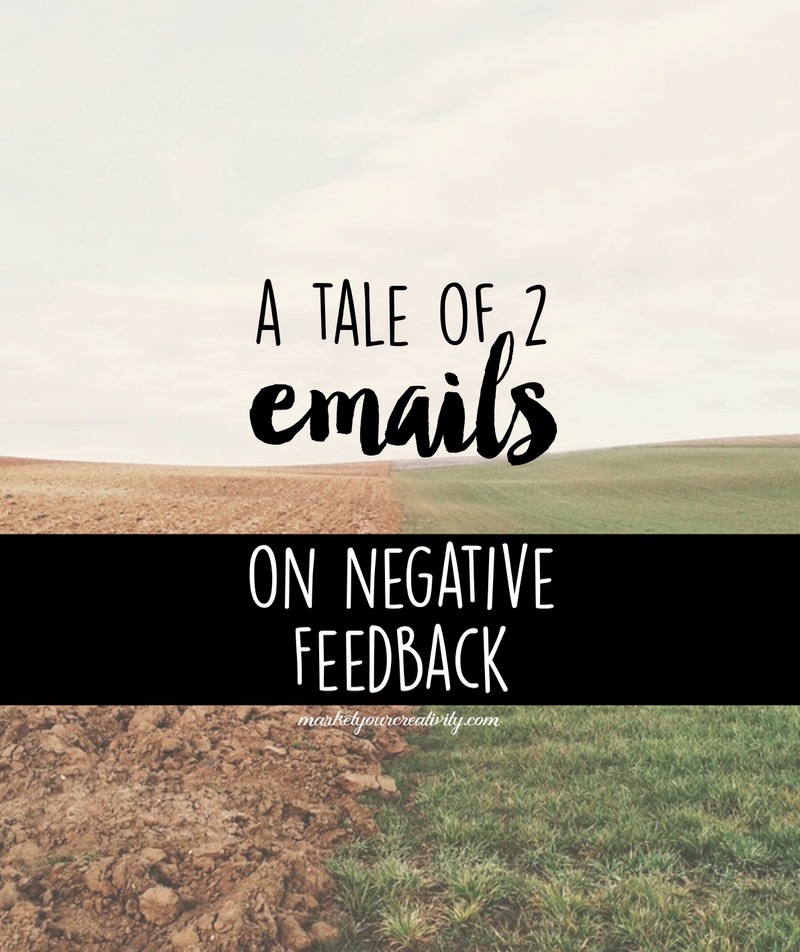 I sent the email first thing in the morning, and then went out to run some errands with my children. As they were browsing the toy section at Target, I checked email through my phone to discover this message, the first reaction I got to my good news …
I mean, one minute I'm browsing my favorite store with my favorite children. The next, I'm all: What just happened? Wait. Where's this coming from? 
Sometimes it's so weird to be a blogger.
A person who has never purchased from me (read: not my client) is very mad at me. Why? Because she's trying to make some damn extra cash already, and I sell marketing services. But, she can't afford my marketing services because she's trying to sell things that aren't selling.
It's a conundrum, for sure.
The weird part is: I owe her nothing, yet she feels so entitled to it all. Yes, I freely give away a portion of what I know on the blog, and I invite everyone to enjoy it. My blog posts take an average four hours to write. Here's a delicious sampling:
My mission is to give like-minded creatives the support they crave and the results they desire, so I love writing these blog posts. And also, this is my business. Don't forget, dear emailer, I work for my clients. And together, we're working our asses off.
"It is not the critic who counts; not the man who points out how the strong man stumbles, or where the doer of deeds could have done them better. The credit belongs to the man who is actually in the arena, whose face is marred by dust and sweat and blood; who strives valiantly; who errs, who comes short again and again, because there is no effort without error and shortcoming; but who does actually strive to do the deeds; who knows great enthusiasms, the great devotions; who spends himself in a worthy cause; who at the best knows in the end the triumph of high achievement, and who at the worst, if he fails, at least fails while daring greatly, so that his place shall never be with those cold and timid souls who neither know victory nor defeat." – Theodore Roosevelt
You've been eating up all of the delicious free meals I've been serving, and you have the gall to call me names and criticize my cooking?! Bye, Felicia.
I have a snarky side, and entitled people are her perfect target. She said in reply,

I've talked about this before; I'm so over it. I can't even tolerate this mentality anymore, and I'm not trying to be polite to the person who's only ever taken, who just had to tell me how I'm not living up to her high standards.
And That Was My Knee-Jerk Reaction
I shared this to let you know that you're not the only one who has to contend with negative, irrational feedback or insensitive people. It happens in the Etsy conversations from customers who request a million customizations and then never reply to the listing you researched and created just for them. It happens in the blog comments and reply emails from people who were already feeling cranky and irate about other things. It happens when people simply feel like debating. It happens when your email lands in someone's inbox on a day when they're too busy to deal. Don't let one difficult person slow you down.
It's nothing personal. Double-check that they're unsubscribed, and move on 😉
Thankfully, right under that email came this one …
I love you, dream clients (past, present and future). I'm happy to report that nothing but support has been rolling in ever since. Thank you all so much,