Here are the best posts of 2015 on Marketing Creativity!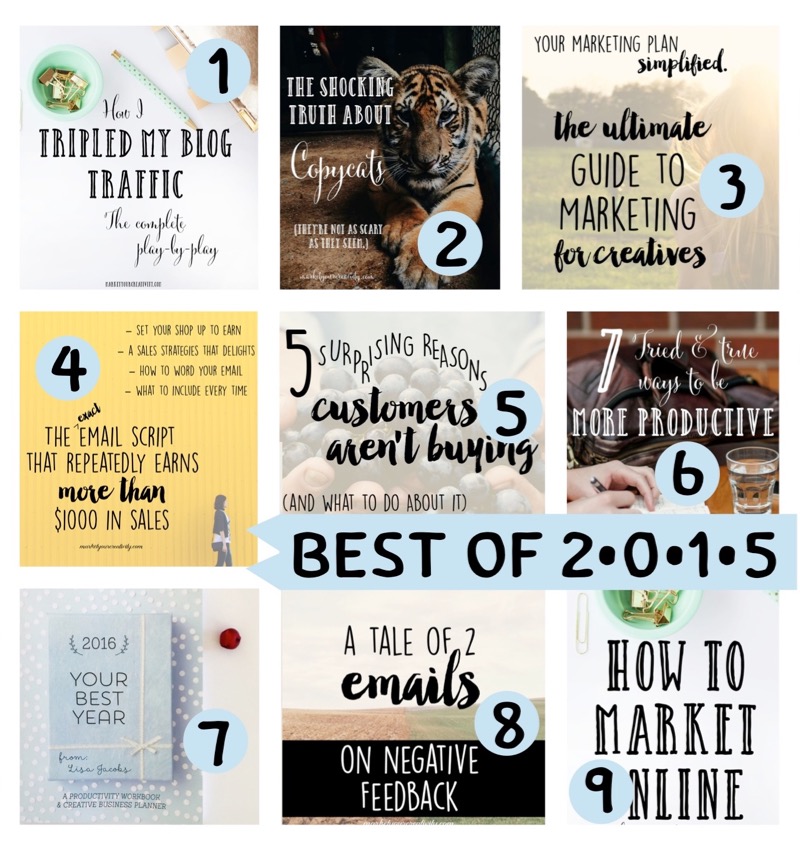 1. How I Tripled My Blog Traffic | 2. The Shocking Truth About Copycats | 3. Ultimate Guide to Marketing for Creatives | 4. The $1000 Email Script | 5. 5 Surprising Reasons Customers Aren't Buying | 6.  7 Ways to Be More Productive in 2015 | 7. Your Best Year is Here! | 8. A Tale of 2 Emails: On Negative Feedback |  9. How to Market Online
Thank you all so much for another year of amazing growth + expansion. I've learned and experienced more than ever before in 2015, and I'm so excited to head into 2016 with that knowledge. I can hardly wait for what I know is going to be the best year yet!
I have a few more posts to share with you before we head into the Christmas holiday, and I wish you a most Merry Christmas. I hope you plan on joining me for my annual New Year series (7 days of review and reflection). It starts right here on Sunday, December 27.
Until then and all the best,