Here's what's happening behind the scenes at Marketing Creativity…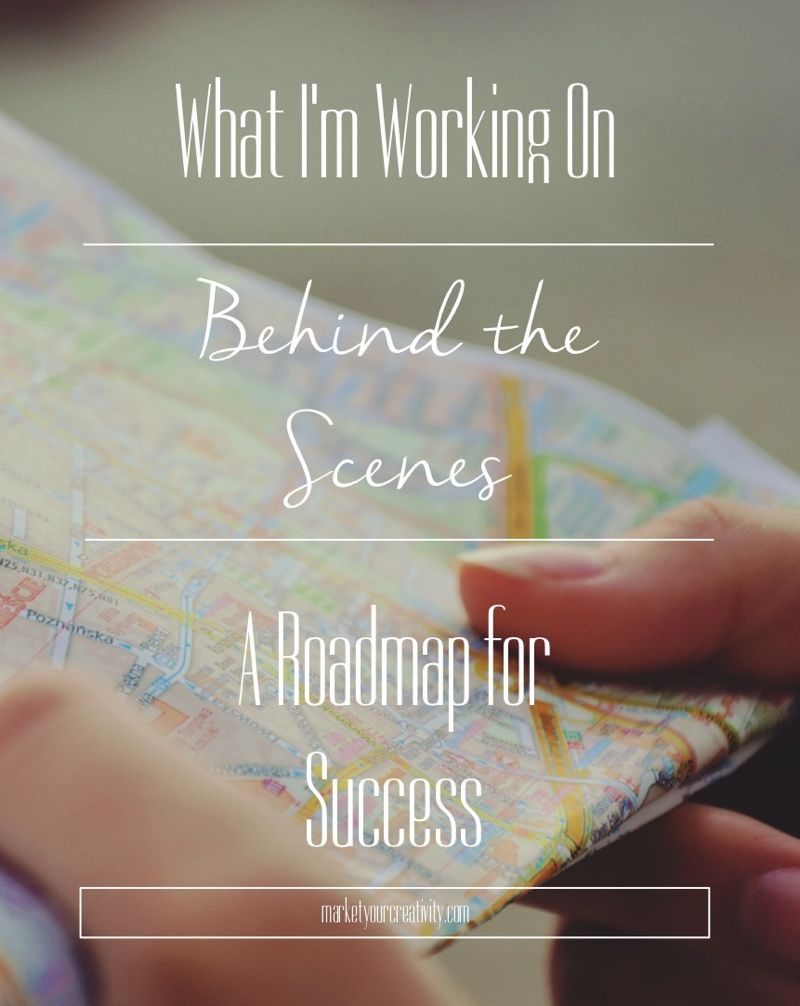 I'm Quitting My Business
Last week, I emailed Marketing Creativity subscribers to share the news: I'm quitting the Energy Shop. It's something I've been moving towards for more than a year, but I've been scared to officially take the leap.
The response blew me away and moved me to tears several times over. Thank you so much! I'm still responding to the heartfelt messages and notes I received in reply.
Here's the full story:
Last week, I did an oracle card reading – it's my own personal form of therapy and journaling. If you've never heard of it before, you work with a deck of 50+ cards; each carries an inspirational message. To do a reading, you pull a number of cards (anywhere from 1-5) and open yourself to their guidance. It's a very "What do I need to know right now?" style of reflection, and I love it.
What's so interesting is that my cards always form a theme – this reading's theme was: "Shed the past to soar to new heights." Every card I pulled held that message, asking questions such as:
In what areas of your life have you lost interest and can no longer muster the enthusiasm to carry on?
What part of your life has stopped supporting your spirit and must be surrendered?
Is your heart set on a particular goal, yet you hesitate to commit for fear of what's required for success?
Do you resist upsetting comfortable routine?
Can you sense that one phase of your life is ending and a new one beginning?
Those questions appeared from four different cards, and if that's not a theme, I don't know what is! They're also a tough bunch to answer. I'm pretty sentimental about things, and I often hold onto the past in physical ways.
For example, this year I sold a car that I'd been keeping for too long – it reminded me of a growing stage; all of my children traveled in it as toddlers. I still have a couch in my basement that reminds me of the beloved dog that laid beside it for the last of her 15 years.
And right now I find myself feeling very sentimental about quitting The Energy Shop. It's been five lovely years, and I'm deeply grateful for every lesson learned and every customer earned. A few years in, I realized that jewelry production isn't what I want to do for a living. I've been quietly separating myself from the tasks involved in my product-based business for more than a year.
The next question was: What do I do with the thousands of dollars worth of supplies I've accumulated over the years? The thought of that loss is enough to keep me in business! But, last week's card reading pushed me forward. It's time, sweet Energy Shop.
While I'm keeping the branding and domains should my family ever want to give it new life, I'm ebaying my entire lot of tools, parts and supplies collected over the years. It's a true business in a box. Maybe you know somebody who could put it to good use?
Your Best Year 2017 – October 11, 2016
This list is going to be short because Your Best Year is the sun to my solar system right now. If you loved Your Best Year 2016 (as 10,000 creatives did!), hold on to your hat.
Your Best Year 2017: Productivity Workbook and Creative Business Planner is where serious business begins. Have you ever wondered how far you would go if you fully committed to your plans and followed through on your big ideas? It's all too easy to take a slow month at an slow pace, disgruntled by a lack of results and income. But what if instead you invested a year to giving it your all with a specific outline of business wins and rewards?
That's what Your Best Year 2017 is all about.
This year, I'm adding my 6-figure business-boosting strategies to the revolutionary goal-setting systems already within this best-selling annual workbook. I can hardly wait to witness the explosion of results you're going to create with this year's planner!
Exclusive Opening to The Luminaries Club
While doors remain closed to the public this year, The Luminaries Club is abuzz with hundreds of creative entrepreneurs supporting + growing + learning together on a daily basis. We're more than a club or community; we're a family – there's an absolute spirit of care and nurturing between our members. It's gone above and beyond my wildest dreams as an inspired space for creatives. I'm grateful to lead such an amazing team!
I've also become very protective of the group. The Luminaries are invested + on purpose. I love that about this club; it means business. It's full of people who want results and are willing to do the work. They're a rare breed, and it's an absolute pleasure to encourage + assist their journey every day.
If all of this sounds good to you, you'll want to be on my list for exclusive invites to the club + an amazing pre-order deal on Your Best Year. In addition to these offers, I send a lot of private lessons as well. If you haven't already, sign up below.