Here are my five favorite free apps for creative business owners!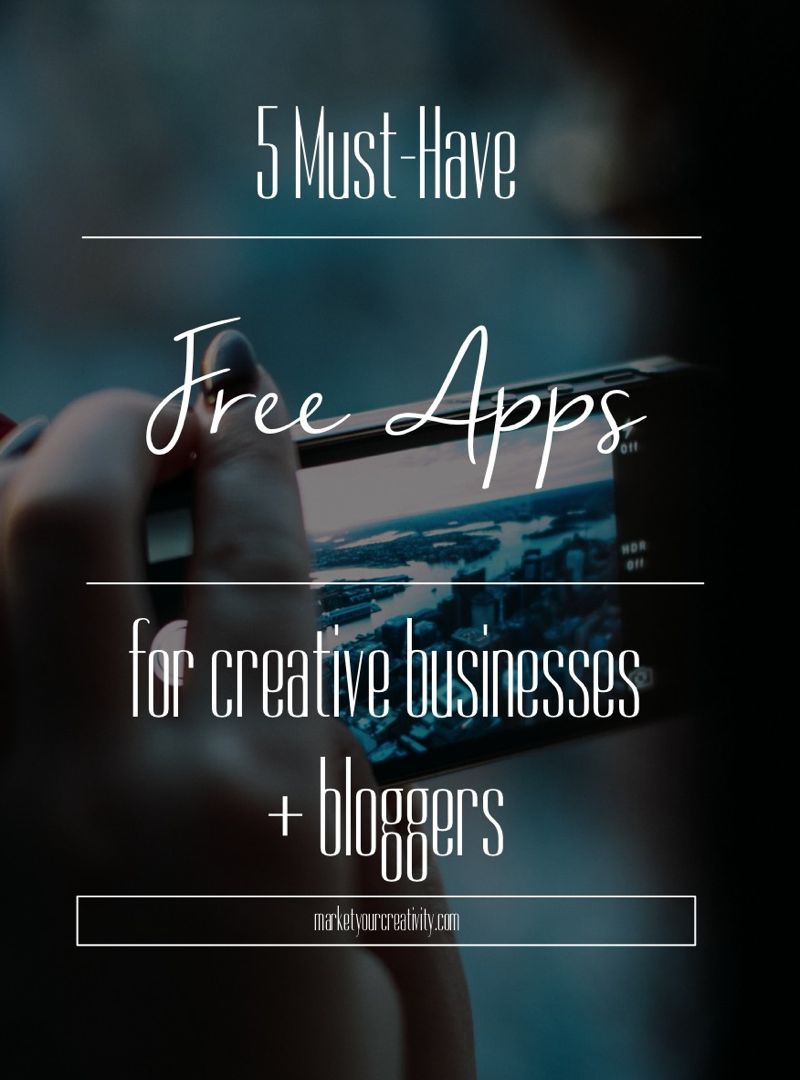 My Favorite Free Apps
I'm not going to say Instagram, only because it's so popular and everyone already has it. But, it's definitely a must-have. Additionally, here are my favorite free apps:
Dropbox. If you've done any sort of creative collaborating, you may have already heard about Dropbox. It's a whole lot of free storage where you can keep and share files, photos and documents. But did you know it also comes as an app for your smart phone? I've finally figured out how to store all those photos and short videos I catch on my phone! As soon as you add the app, it asks for access to your photo storage and the uploading begins.
Lomo. A free fisheye effect of your photos!
Pic Collage. Helps you bundle your photos to create a collage.
Kindle. Amazon is my favorite source for e-books, so of course I have the free Kindle app!
Instasize. Another free photo-editing app that works well with Instagram
While I love these, I'd like to also share my two favorite low-cost apps Little Moments for interactive photo-a-day contests and picture fun, and Kingdom Rush (my favorite game – I'm addicted!).
UPDATED: 7/20/17
Everything changes online, and since it's been a minute (or 3 years!) since I wrote this post, I thought I'd update it with the apps I currently use. (Only 1 of the above are still on my favorites list.)
2017 Favorite Free Apps
Waze. Oh my goodness, how did I ever live without this little traffic fighter? Waze gets me everywhere on time (from conferences to coffee) feeling cool, calm, and collected. Seriously, next time you get stuck in traffic, give this little app a chance to show you what it can do!
VSCO. I used to find this photo editor difficult to navigate (it's like Apple products, little instruction, huge capabilities). There are accounts you can follow on Instagram and Pinterest that specialize in filter settings, and now that I have created the perfect filter setting for my feed, I live for this app's "copy and paste edits" function.
Google Drive. (Formerly Dropbox for storage.) For no special reason other than I'm always on my Google account.
Hyperlapse. I love this free video editing software for speeding up my drawings on Instagram.
Headspace. This is free (at first), but so worth the upgrade. I *love* a Headspace meditation series!
P.S. Three years later, and Kingdom Rush is still my favorite game of all time. I still play it a few times a week!
Those are my favorite apps – what are yours?