Here are Marketing Creativity's best blog posts of 2014!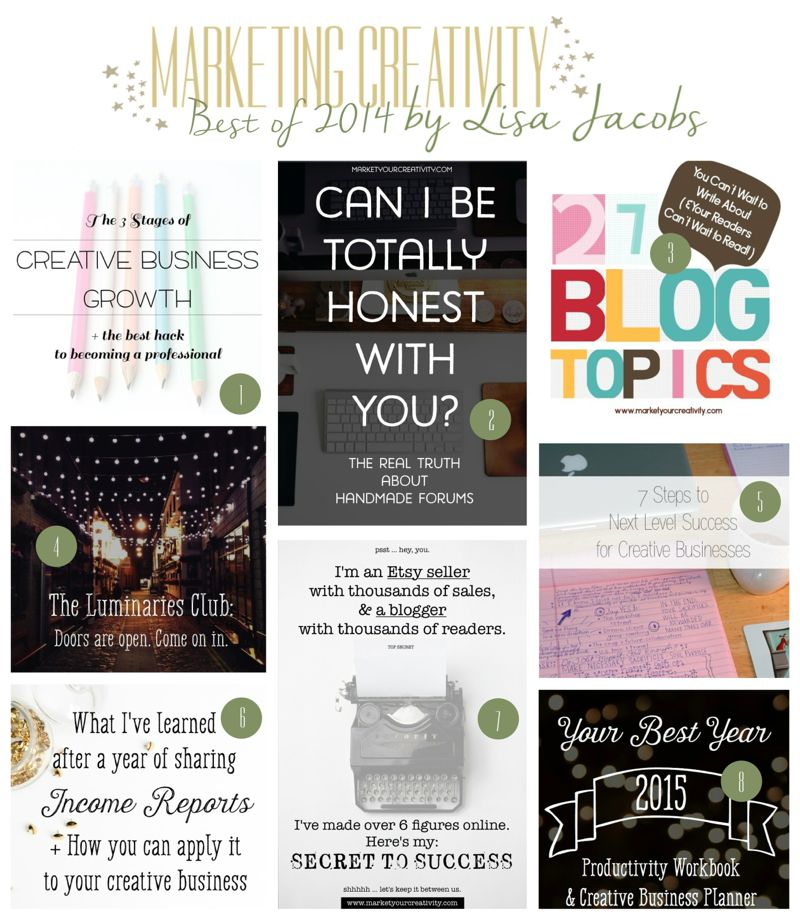 1. The 3 Stages of Creative Business Growth | 2. Can I Be Totally Honest with You? On Handmade Forums | 3. 27 Blog Topics You Can't Wait to Write About | 4. The Luminaries Club | 5. 7 Steps to Next Level Success | 6. A Year of Income Reports | 7. The Secret to Success | 8.  Your Best Year is Here!
Thank you all so much for another year of amazing growth + expansion. I've learned a lot this year, and I'm so excited to head into 2015 with that knowledge. I can hardly wait for what I know is going to be the best year yet!
I have a few more things to share with you before we head into the Christmas holiday, and I wish you a most Merry Christmas. I hope you plan on joining me for my annual New Year series (7 days of review and reflection). It starts right here on Sunday, December 28.
Until then and all the best,