Are you ready to create a real business with your art? Are you wondering how to create your art full time or on the side? Are you looking for inspiration to stay focused and motivated?
I know that you are! That's why I'm excited to share this excellent opportunity coming up January 5-18, 2015. My friend Bonnie Glendinning is hosting The Thriving Artist Summit to help you discover how to get your creative business to the next level!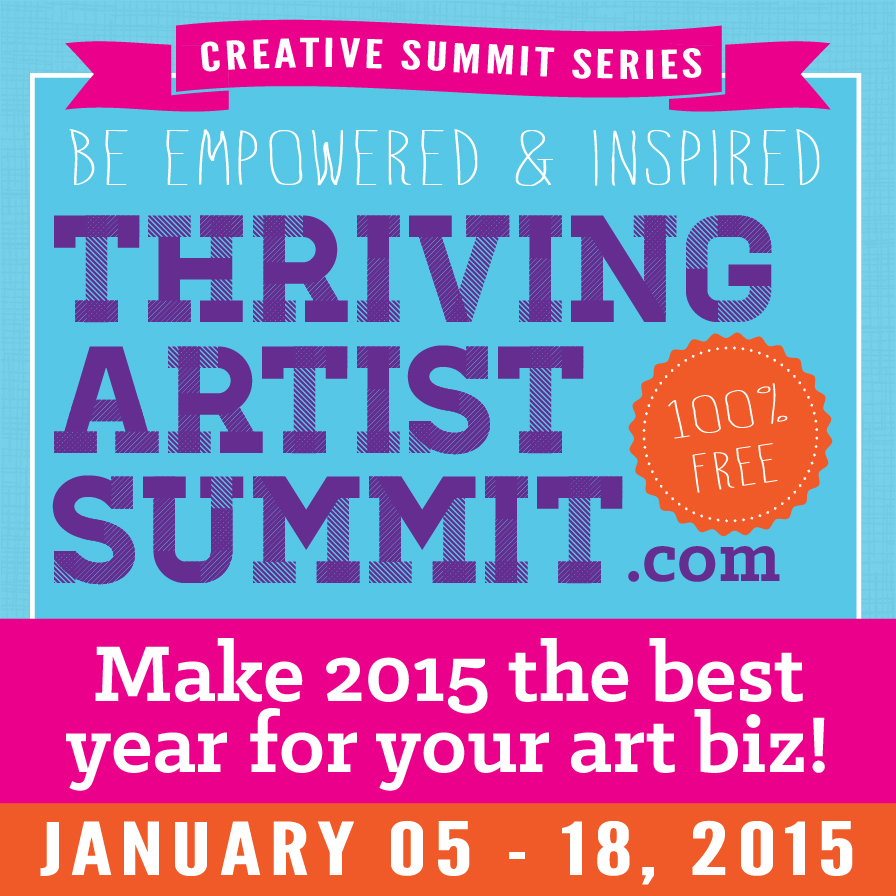 Bonnie Glendinning is the Founder of The Thriving Artist, and she is on a mission to help artists be successful and thrive, not just survive. Bonnie has brought together 20+ highly successful artists, experts, and mentors to share their key insights for real success.
I shared my expertise in how to attain next level success at this powerful summit, and I hope to help you make 2015 your best year yet. Click here to read all about it!
During this special community summit you will discover how to:
Make Your Creative Biz a Real Success
Build Your Brand for Your Ideal Buyer
Price for Real Profit and Growth
Increase Your Sales with Marketing, PR, and Social Media
Diversify into Licensing, Wholesale, and Direct-to-Consumer
Get Into Galleries, Shows, and Raise Project Funds