Riddle me this: What's top secret, insanely useful and completely free? Why it's The Little Black Book for Creative Business, of course! You get a complimentary copy of this tremendous resource when you sign up for my email list, and if you already have your copy, I'm sharing the fourth! edition (what's changed) here today.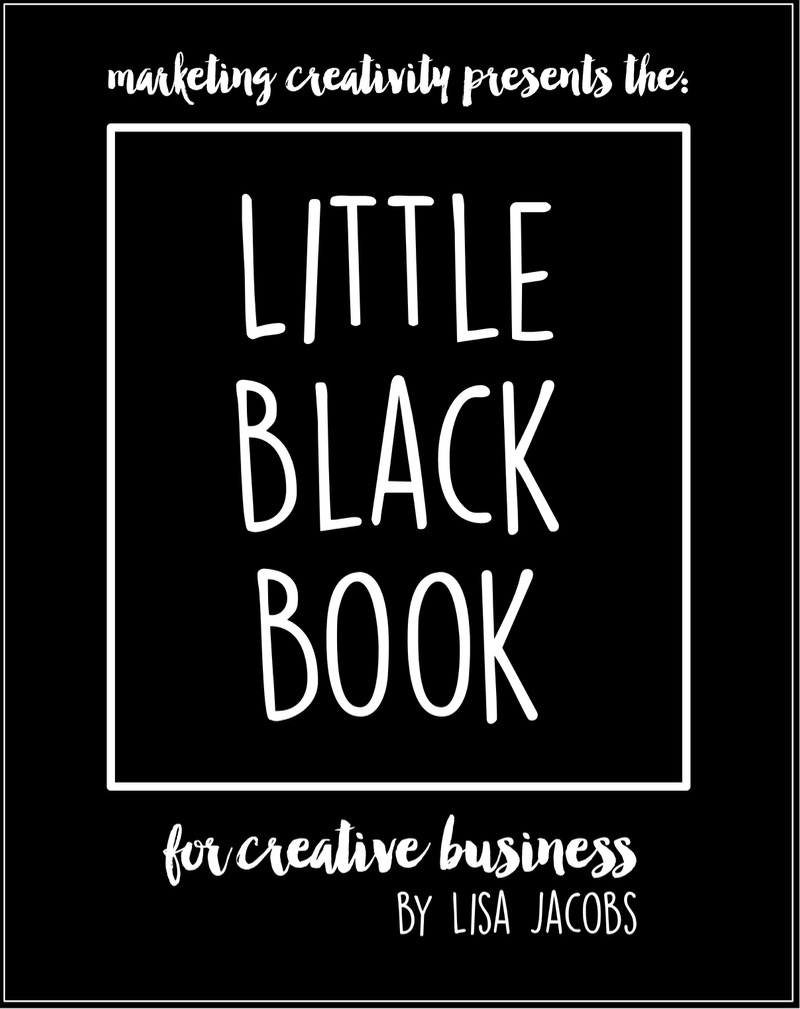 The creative business scene is ever-evolving, and months after creating this resource, I soon realized I'd have to include regular updates to The Little Black Book for Creative Business. Not that I mind! I love this little nugget of insider information, and I know you will too! If you haven't gotten your copy yet … what are you waiting for? Sign up below and you'll get this + a free copy of Market Your Creativity (a $25 value).
For the 40,000+ creatives who already have a copy, here's what's new inside the book:
The Basics
Leuchtturm Medium Notebook

(what I use for bullet journaling and note taking – shown above). I haven't been at this for long, yet the bullet journal is already so rooted in my routine that I work with it every single day. I learned everything I know about this note-keeping and organizational system from

Kara Benz of Boho Berry

.
Faber-Castell Wallet Pen Set

(what I use in my bullet journal). Again, this recommendation comes straight from Kara Benz, and she's an all-star resource if you're interested in joining the planner community. It's a great place to be!
Smartphone Apps
VSCO – I've tried this app before, but I didn't find it very user friendly. I did a quick tutorial, purchased some filters, and now it's my go-to photo editor. Everything I'm sharing on Instagram these days was touched up on VSCO first.
Headspace – This new app features simple, soothing guided mediations. I love!
Marketing Boosts
Postcron is a social media scheduler that manages your Twitter, Pinterest, Facebook, Linkedin, and G+ posts. I needed a service that would manage Facebook groups, specifically, and many of the schedulers out there didn't offer that service. The ones that did seemed incredibly expensive, but Postcron is an affordable $9.99 per month.
Leadpages. I've been having great success with Leadpages (a landing page builder designed to increase opt-in email subscribers), particularly with their Leadboxes. A Leadbox is basically an image with a 1-click pop-up.
I love the simplicity of a Leadbox – it's a simple statement, a one-click process, and boom! The offer lands in your inbox. This image is beyond superb for advertising, and I frequently share them on Facebook to convert fans into subscribers.
To create your own, you'll need:
An offer – something to be delivered to the customer
A simple image that explains the offer (I create graphics with Artboard for the iMac, but I hear Canva works just as well)
An email manager (Leadpages integrates with most)
I opened my Leadpages account in the middle of Your Best Year season, and I created a sample chapter (similar to the example I shared here) as an opt-in offer. I then ran Facebook ads to promote it, and tracked the results. That ad converted at a whopping 10% (of the 4,000 that subscribed for the opt-in, 400 samplers bought the book).
Advertise on Instagram! There are a lot of accounts on Instagram right now that are offering affordable promotions for your products. I happen to love them, and favehandmade + hellolovehandmade are two that I know and trust.
The idea behind these promotions is, you pay a small fee (anywhere from $10-45) to have your post shared with the account's large following (typically upwards of 30K). You can do a simple sponsored post (share the product), request a review, or offer a giveaway.
The trick is to use these accounts to break into the popular hashtag you want to top! (If Instagram is still a foreign concept to you, check out this guest post from Instagram rockstar, Kara Benz: From Zero to 30K Instagram Followers in 6 Months).
Miscellaneous Goodness
Spreesy Want to sell direct on Instagram (or any other social media platform, for that matter)? Check this site out! Spreesy sends an invoice anytime someone comments with their Paypal address.
Calendly – It's my new client scheduler, and I love it!
AND THAT'S JUST A SNIPPET!
The office equipment I use and swear by;
The apps and software I cannot live without;
My favorite branding and design resources;
Payment processing and email management systems I use;
How I create e-books and downloadable files; plus,
LOADS of extras, such as: how to find virtual assistants, how I manage my schedule, and a slew of other fabulous resources!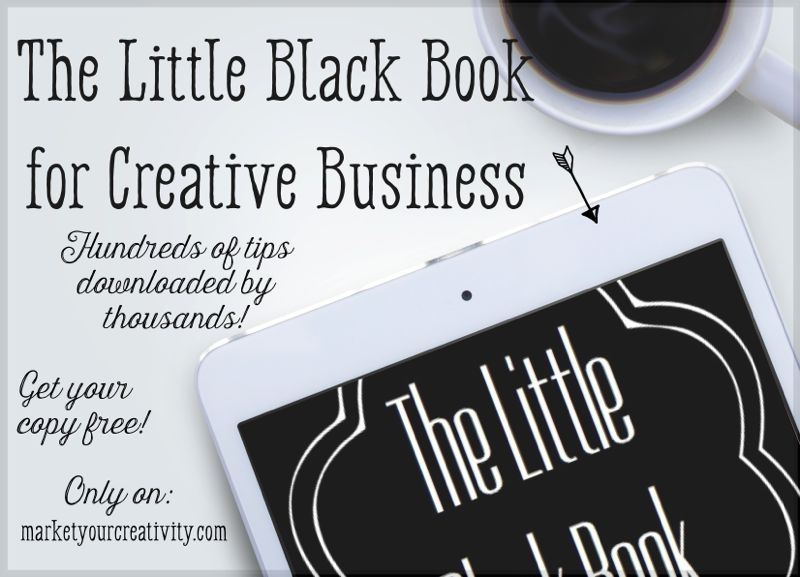 The Little Black Book for Creative Business contains a whopping 20 pages full of my trade secrets, insider tips and resources. And it's my BONUS gift to Marketing Creativity email subscribers! It's been downloaded thousands of times, so sign up above to join those in the know. Simply enter and confirm your subscription below to download your copy instantly!
Until next time and all the best,